2 in 1 Car Anti-Sun glass for day & night driving
Magical effects, endless visual,Dimming outside mirror according to an instant auto-dimming light intensity
Filter harmful light, reducing light pollution caused by eye diseases, protect the visual health
Avoid sun tabbed shot to ease eyestrain
Reflections caused by reduced snow visual stimulation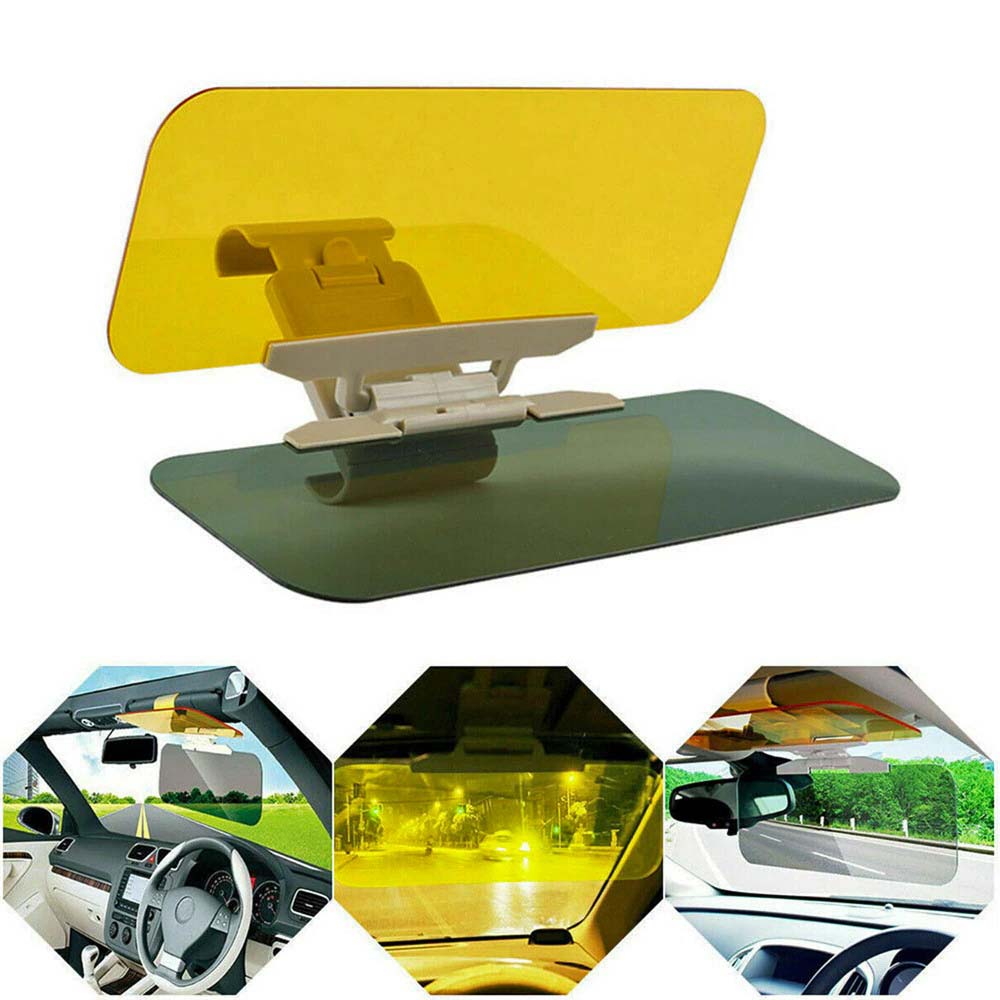 Lift the vehicle using the sun visor on the backlight driver vision obstruction problems, increasing the effective field of vision
According to the external light intensity and personal habits, prior arbitrarily set the initial color LCD window to make soft clear
visual environment
Why You Need Anti-Glare car Visor?
Reduce the effect of sun glare.
Block up to 99.9% of harmful UVA and UVB sun rays.
Improve contrast and ensure clear views.
Eliminate eye tiredness, and vision degradation.
Stay safe and drive comfortably, greatly enhance the driving experience.
Features:
100% UV Protection
Designed for Cars, Trucks & SUVs
Easy Installation & Adjustable
Anti-impact: 10 times stronger than ordinary safety resin sheet 60 times stronger than glass, an effective solution to the traditional driver mirror lenses impact resistance is poor.
You can use it with or without your sunglasses.
The yellow shade cut down on all the glare coming from oncoming headlights and from store signs.
The gray or daytime filter helps to cut glare from sunlight reflected into your visual field and can enhance your vision even if you're wearing sunglasses.
| | |
| --- | --- |
| Item | 2 in 1 Car Anti-Sun glass for day & night driving |
| Color | yellow + black |
| NW | 400g |
| Compatibility | all car |
| Material | PVC |
| Dimensions | 110mm*32mm*2m |
Submit Your Review
Your email address will not be published. Required fields are marked *