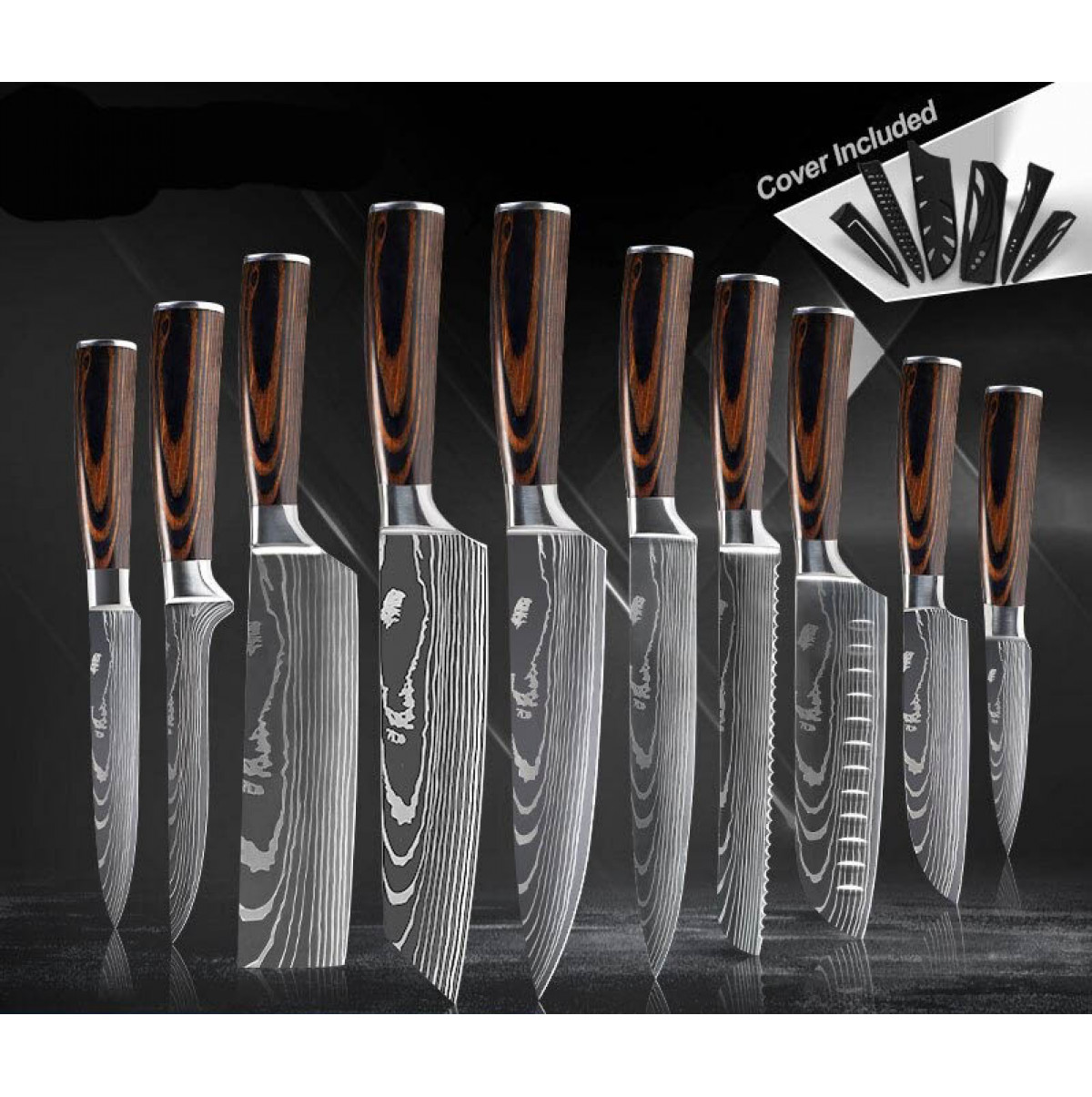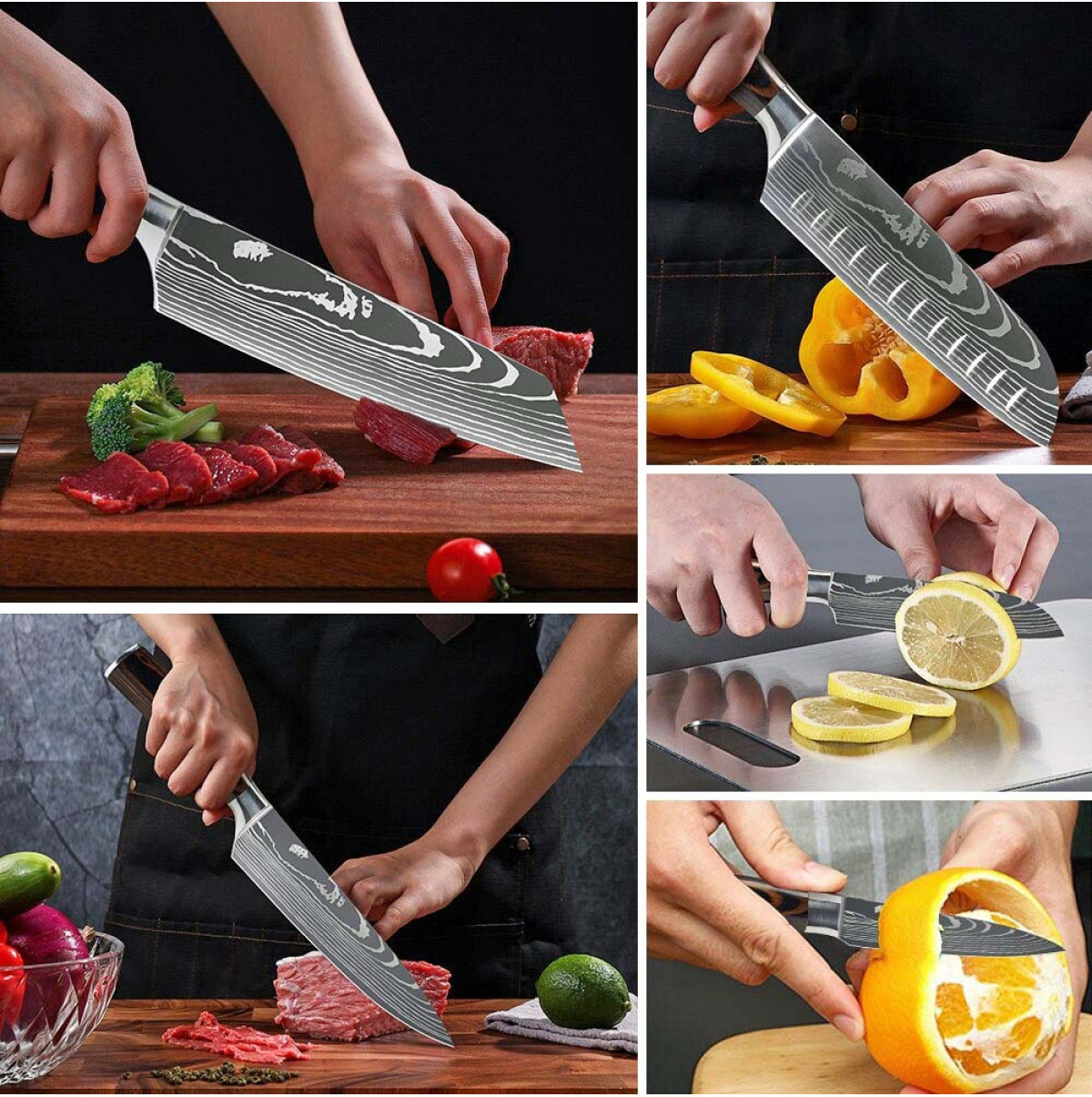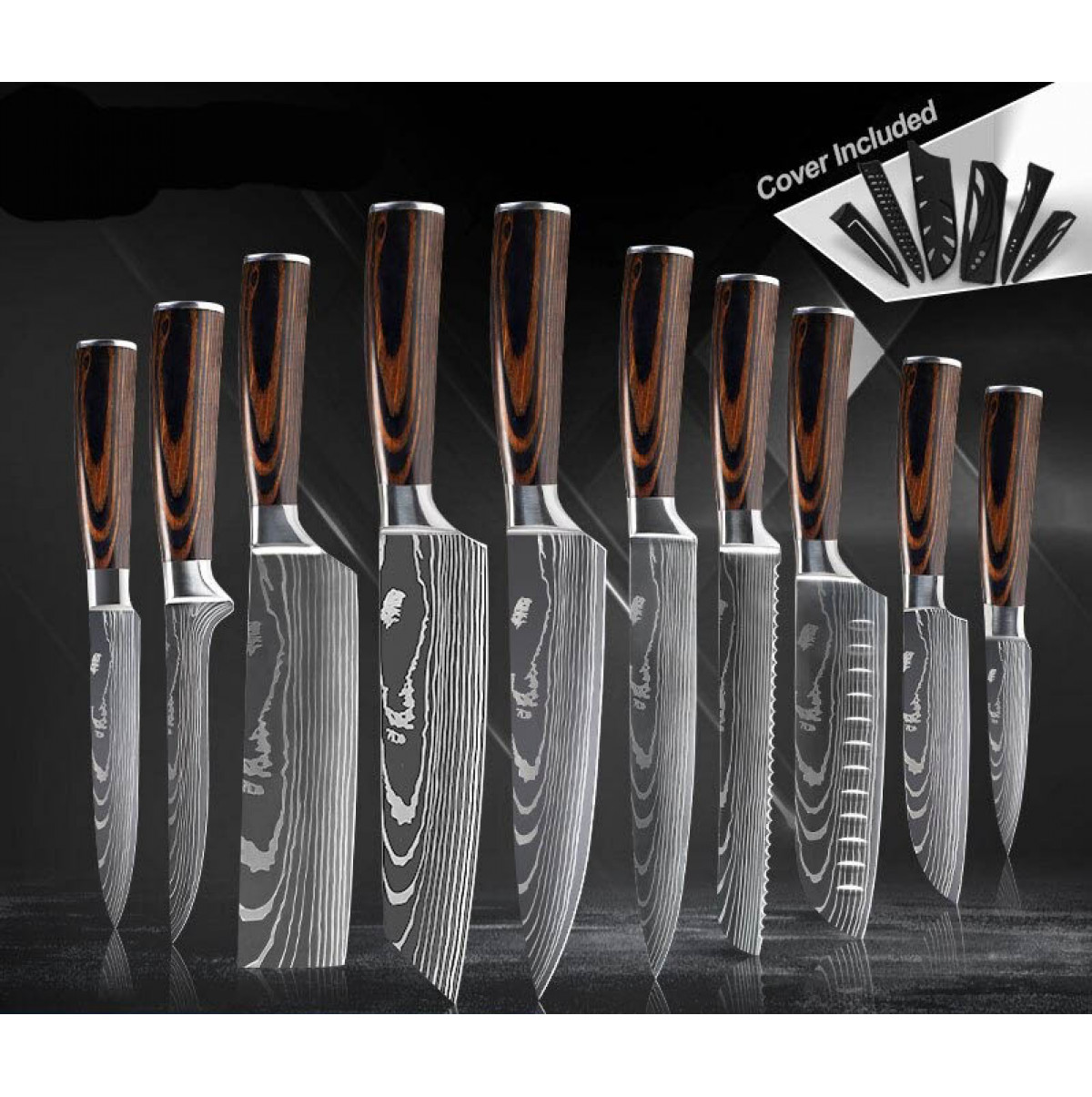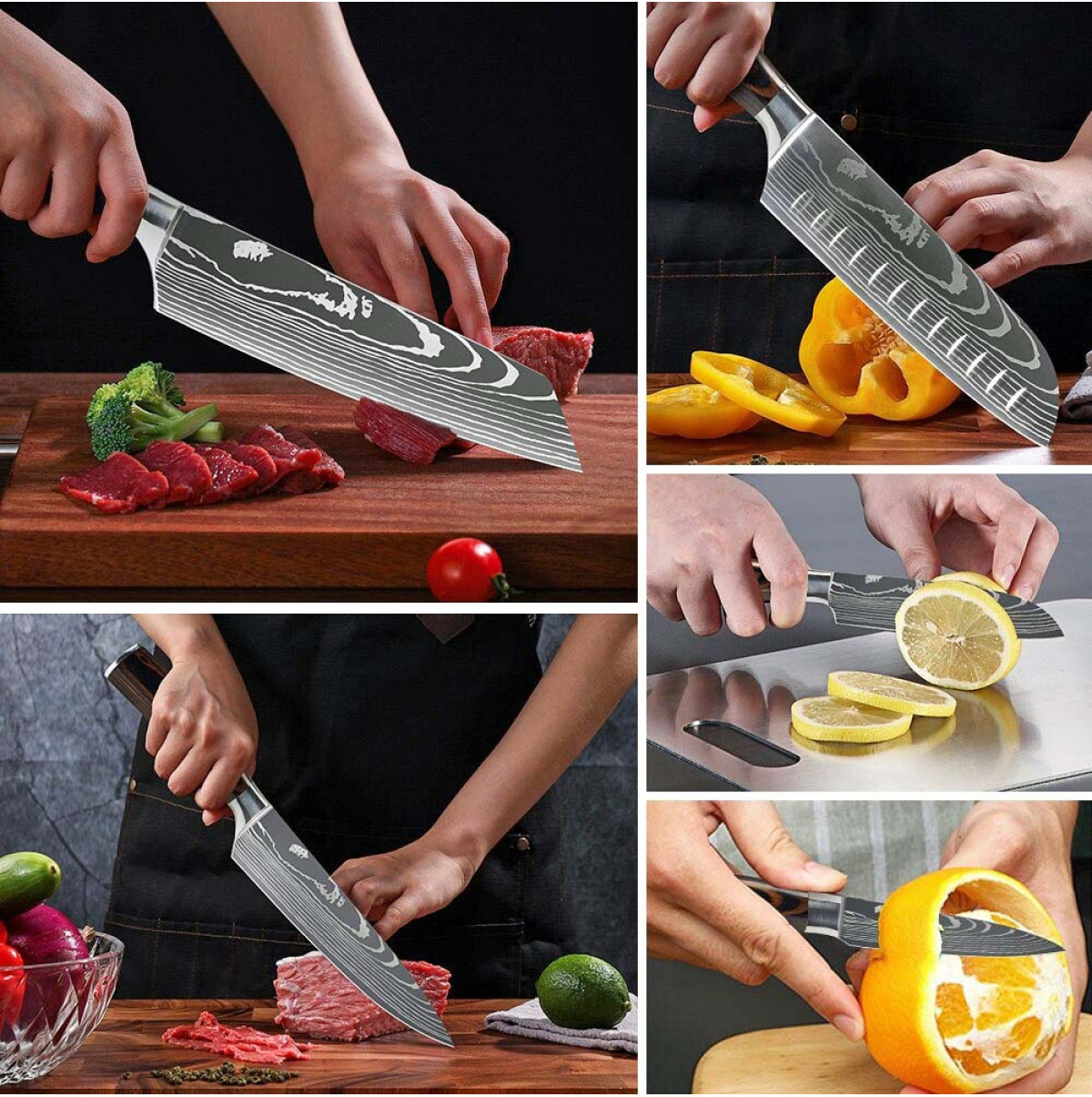 Pack of 10 kitchen knives
---
---
Pack of 10 kitchen knives
A set of 10 kitchen knives made of stainless steel and wood for the handle, especially for professional use by chefs
. The pack contains 10 knives each characterized by a different shape from each other for a specific use and by several sizes from the biggest to the smallest; the big knife measures 33*4.2*20.5cm, the medium one measures 31*4.5*18cm, and the smallest measures 20.5*1.9*9.5cm
The wooden handle allows excellent handling of this knife and guarantees a safe and comfortable use, the steel used for this knife is of a very high quality for a fast, easy and professional boning and professional cutting of meat, vegetables, and fruit.
The maintenance of these knives after each use is very easy; rinse with water, clean with a brush, dry, and keep them away from children. You can buy a complete pack of 10 knives for $98.99 as well as the possibility to buy a single knife of your choice which prices vary between 19.99$ and 23.99$ depending on the model and the number. In addition to a free home delivery within 7 days only without forgetting the customer protection for 15 days covering the refund.
Tips: The blade is 7CR17 stainless steel, not the real Damascus
the surface of the laser Damascus pattern, very beautiful, good workmanship, razor sharp, keep your kitchen away from the blunt knife, and enjoy your kitchen time.
Precautions for knife tool maintenance:
1.After using the knife, please wipe it with a cleaning cloth and keep it dry.

2. If you do not use the knife for a long time, please apply a layer of edible oil on the blade.

3. Do not place the knives near open flames or immerse them in water or corrosive liquids for a long time.
Submit Your Review
Your email address will not be published. Required fields are marked *