Practical clothesline
Adjustable clothesline with invisible aluminum wires, very practical for small spaces; apartment balconies, and small terraces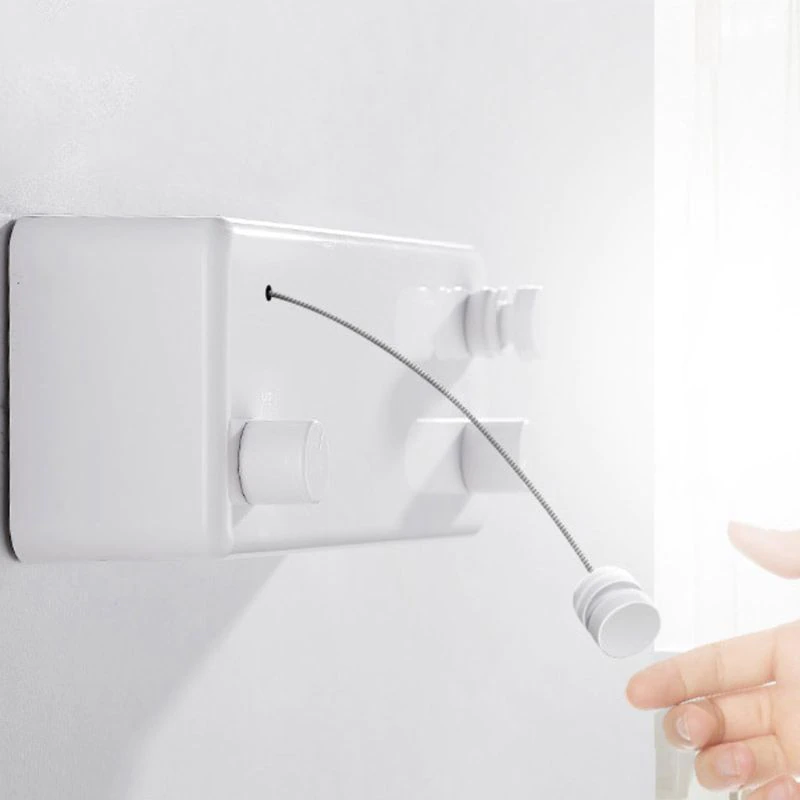 The rope is manufactured in a very smart way for an optimized utility, this tool contains two lines for more storage that can be put away after each use to not take up space. In addition to a very high-quality material: plastic, aluminum, and ABS with the highest quality, water, and heat resistant, which ensures long durability.
This clothesline is suitable for all pieces: towels, shirts, t-shirts, pants, underwear, baby clothes...etc. Its 240*87*56mm dimensions allow it to spread up to 4.2 meters and support up to 30kg on each string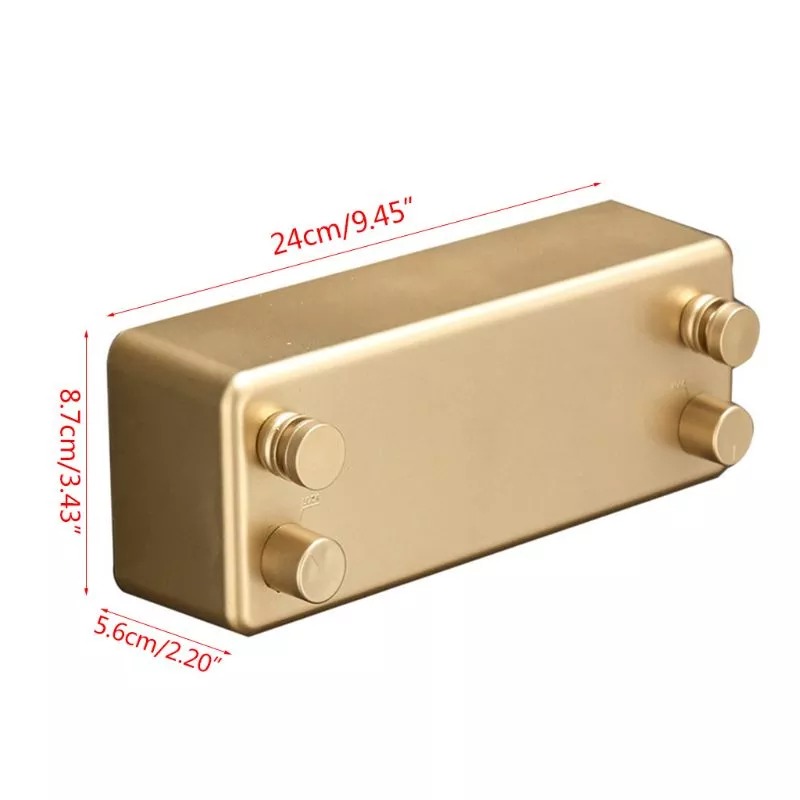 The product is available in several colors: black, pink, gold, silver-gray, and white. As it is easy to install: the product is provided with a screw, a screw cap, and a manual that simplify its installation.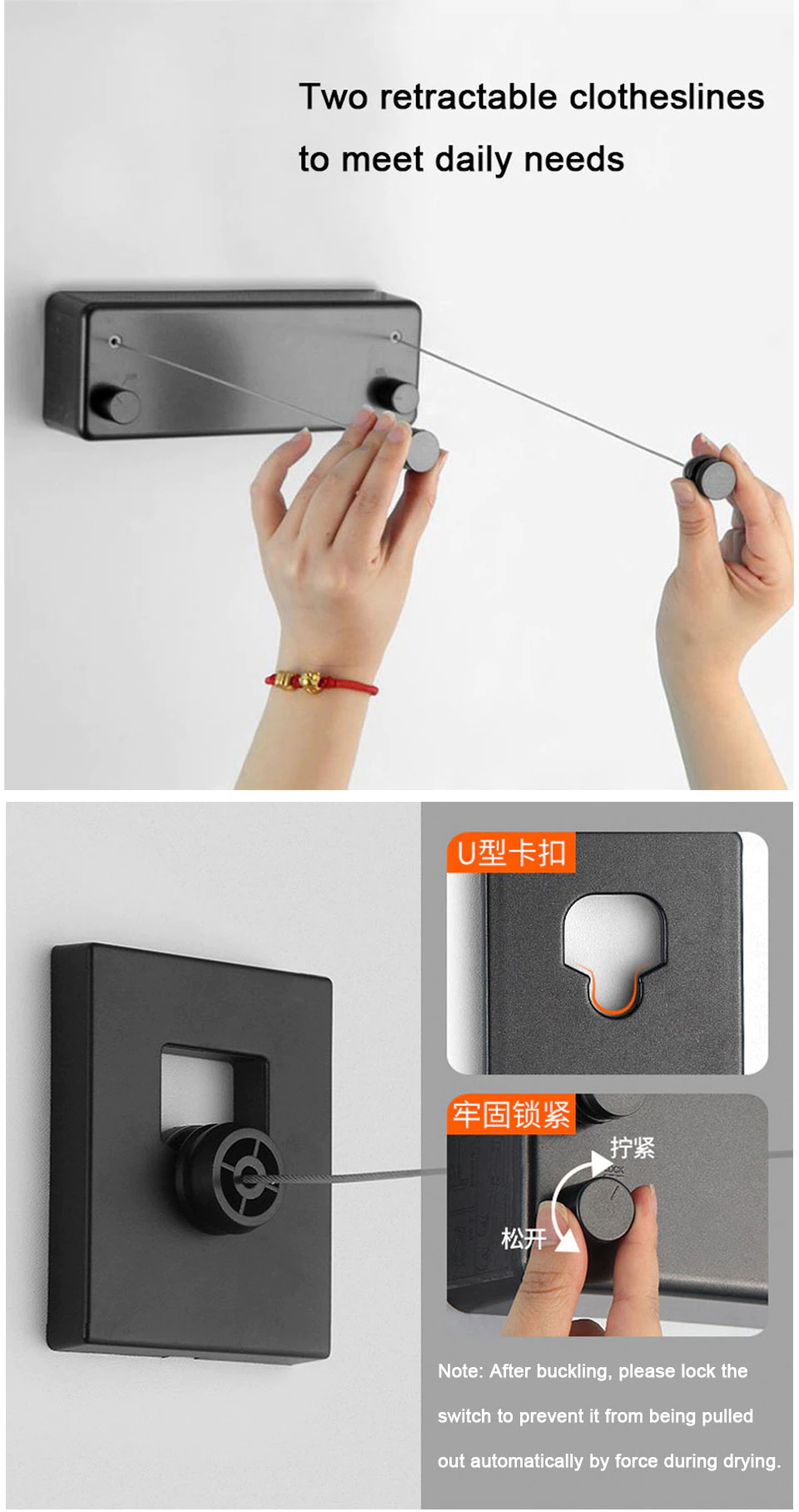 The price is very convenient, varying between 31.98$ and 48.99$, with free delivery wherever you are. Of course, every customer has a 90-days money-back guarantee if the product does not look like the description.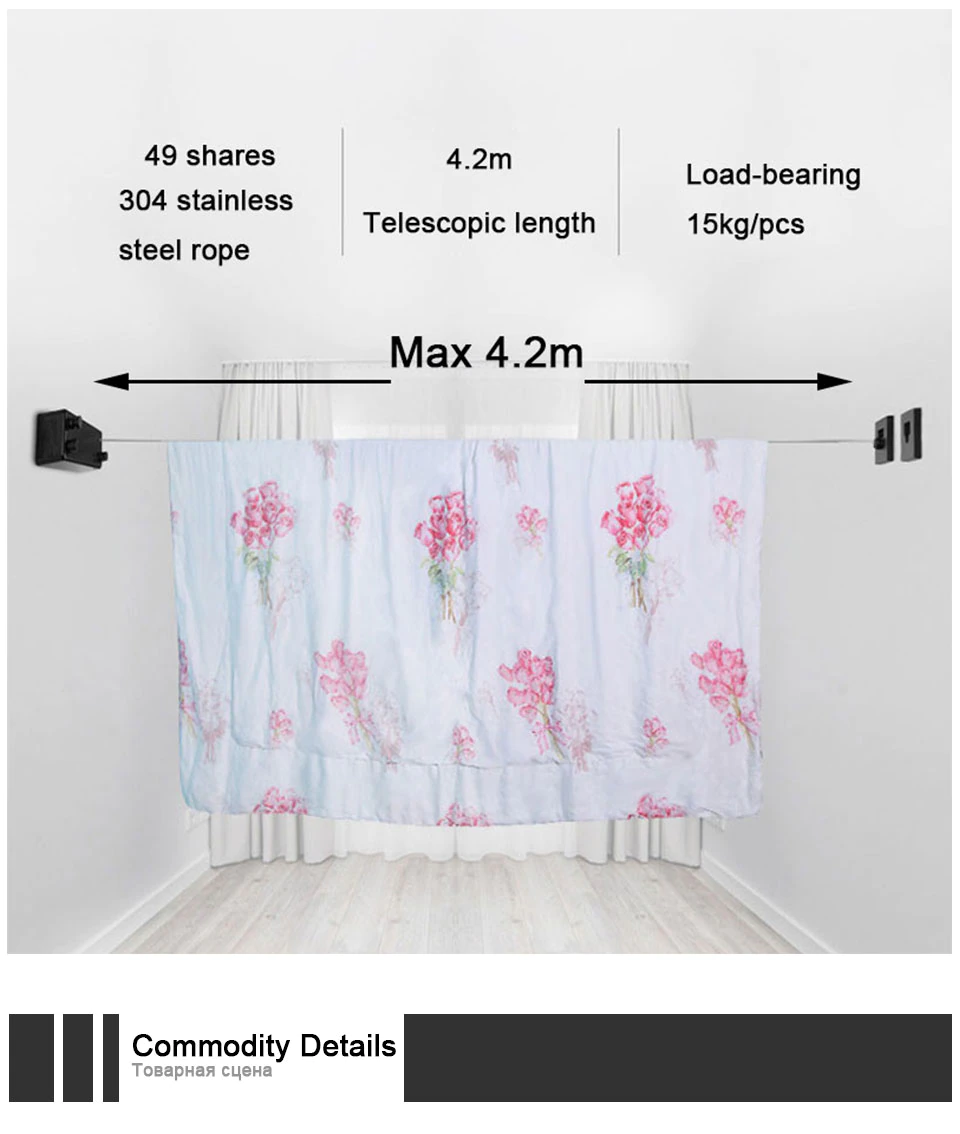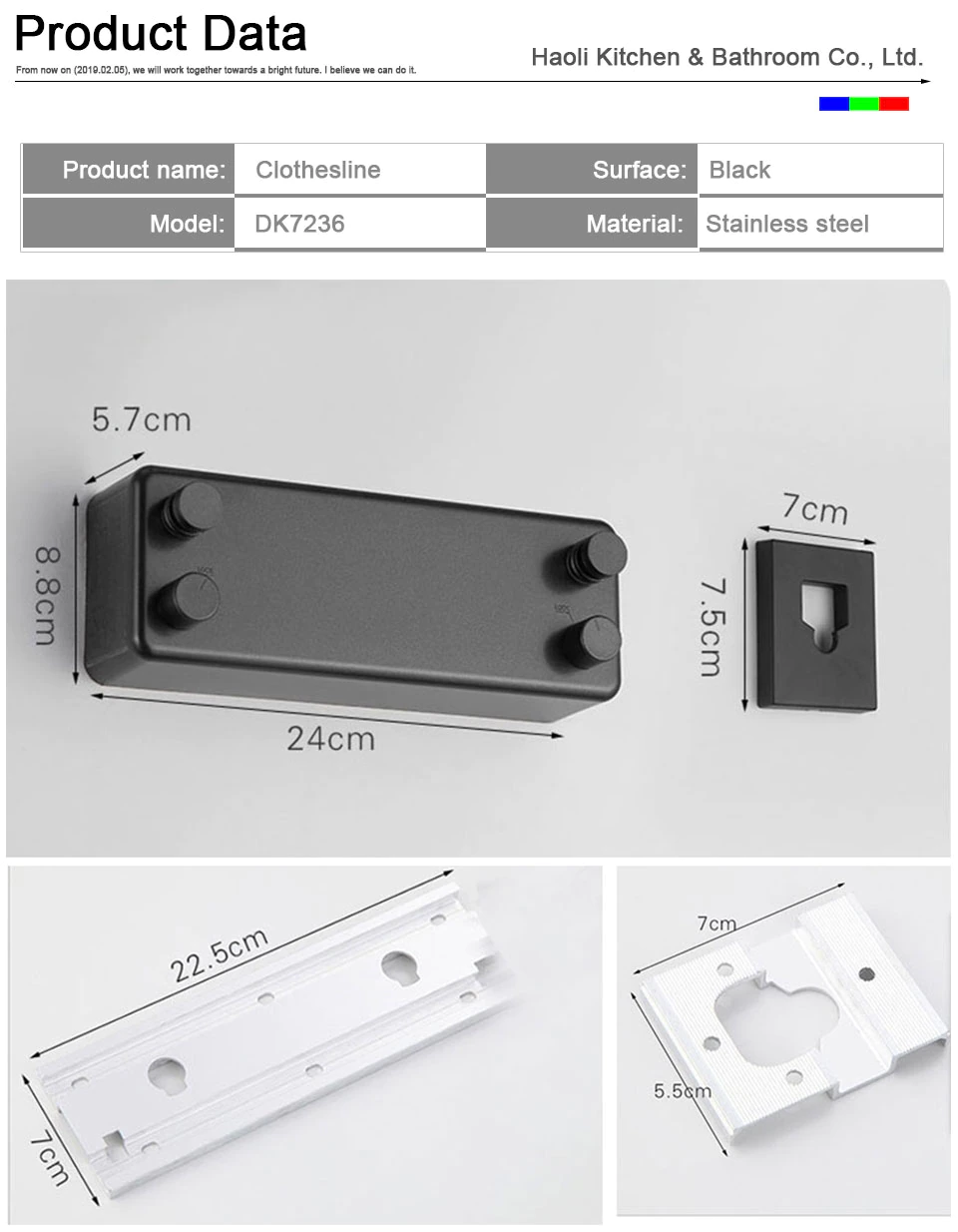 Material

Plastic + Space aluminum + Stainless steel

Installation

Punch;Without punch

Color

White,Silver,Pink,Golden,Black

Dimension

240x87x56mm / 9.45x3.43x2.20in

Quantity

1 Set

Package includes



2 x Clothesline Buckle
1 x Clothesline Base
14 x Screw cap
14 x Screws
1 x Manual
Submit Your Review
Your email address will not be published. Required fields are marked *