Feature
Filter out grease floating on the top of soup, reduce intake of oil. Rust-proof Soup Spoon Filter Spoon Anti-scalding Hot Pot Spoon
With a hole on the handle, easy to it while not use.Hot Pot Fat Skimmer Spoon.
Convenient for you to drink soup without eating too much grease and soup slag. stainless Steel Long handle Soup Oil Separator Scoop.
Made of high- quality stainless steel material that can be used for a long term. oil- separated spoon.
and store, good for daily use. A good oil filter spoon for home. grease strainer spoon.
1.【Multipurpose spoon design】: This stainless steel spoon can not only be used as a traditional spoon, but also can separate fat and soup residue very well. During use, the soup juice flows out from the small hole to separate the fat from the soup. Drink clear soup and eat healthier.
2.【304 Food grade stainless steel】:Soup ladle using high-quality 304 food grade stainless steel material, ingeniously built, skilled in craftsmanship, one-piece molding, durable, and not rusty, ergonomic handle suitable for holding.
3.【Separation principle】:The oil and water are incompatible, and the physical property of the oil density is lower than the water density. The fat floats above the soup, and the outlet of the small hole is below the spoon. When pouring, the clear soup flows out from the lower hole first. So as to achieve the effect of oil-water separation.
4.【Easy to clean】:The surface gloss process, the gloss texture is very good, and it is very easy to clean, and the dishwasher is safe. Suitable for families, restaurants, picnics, etc.
5.【Very long service life】:This stainless steel soup spoon is integrally formed and has a very long service life. It is a good tool for catering.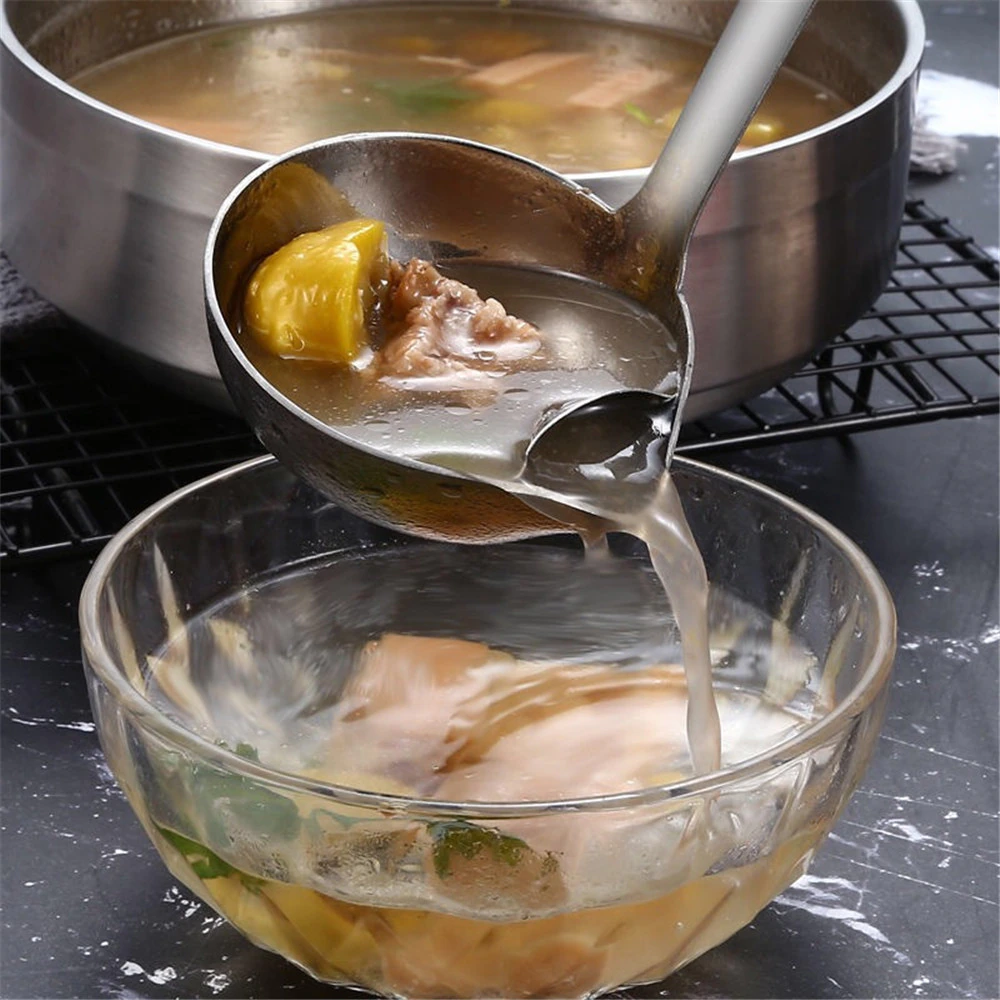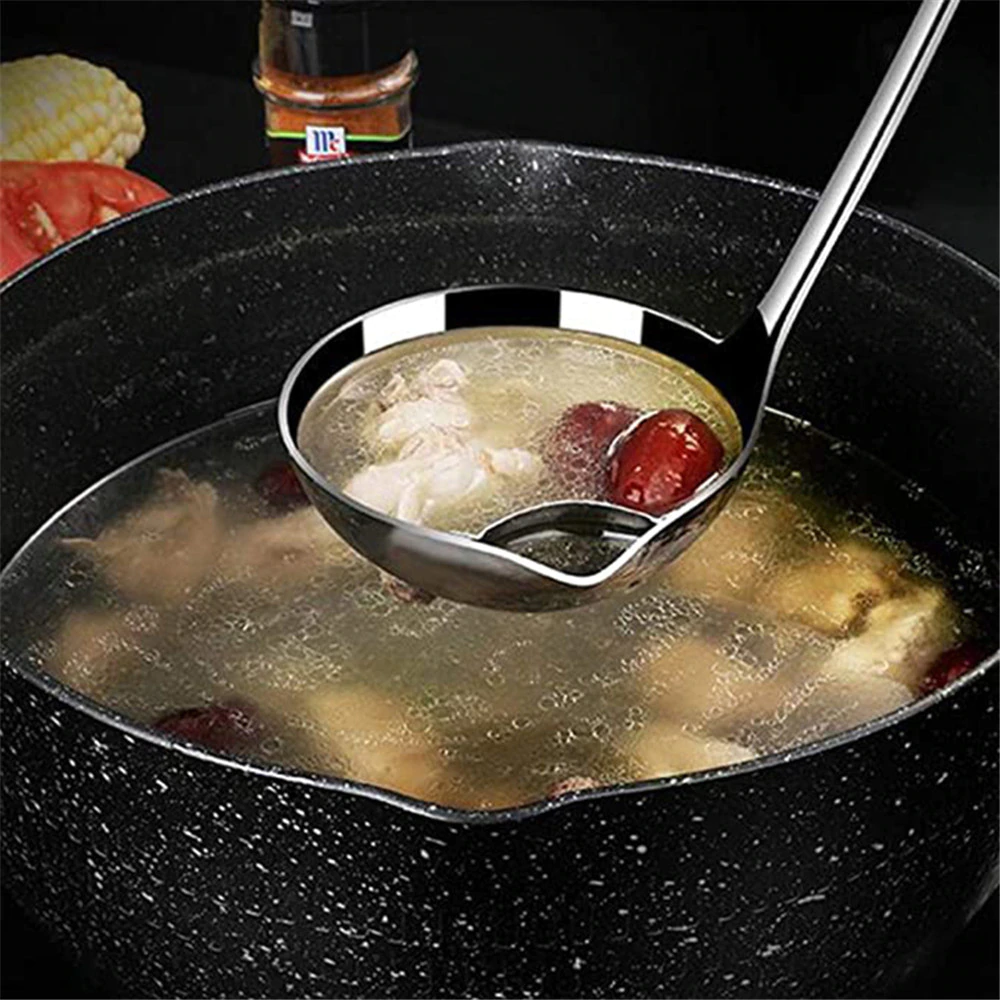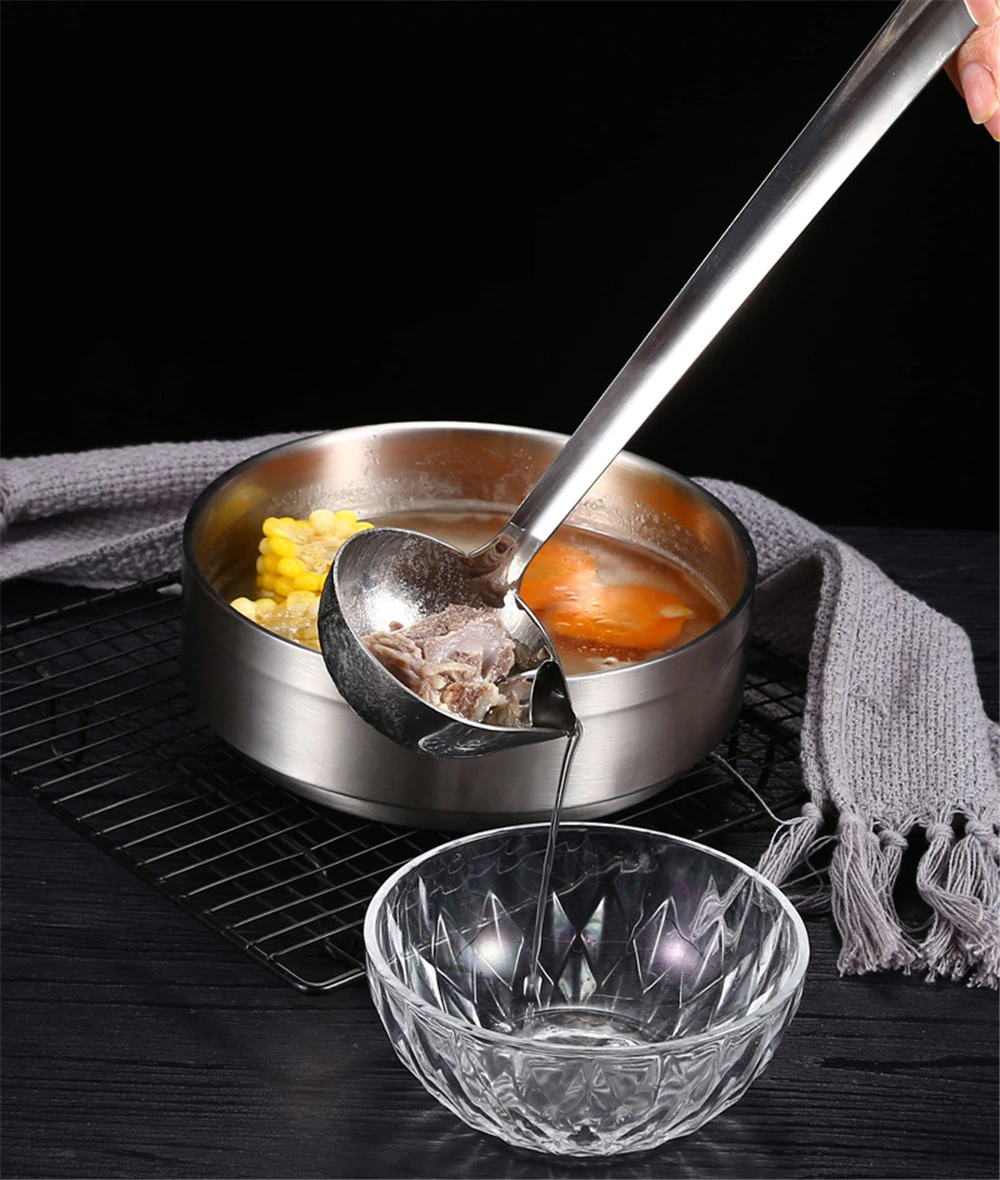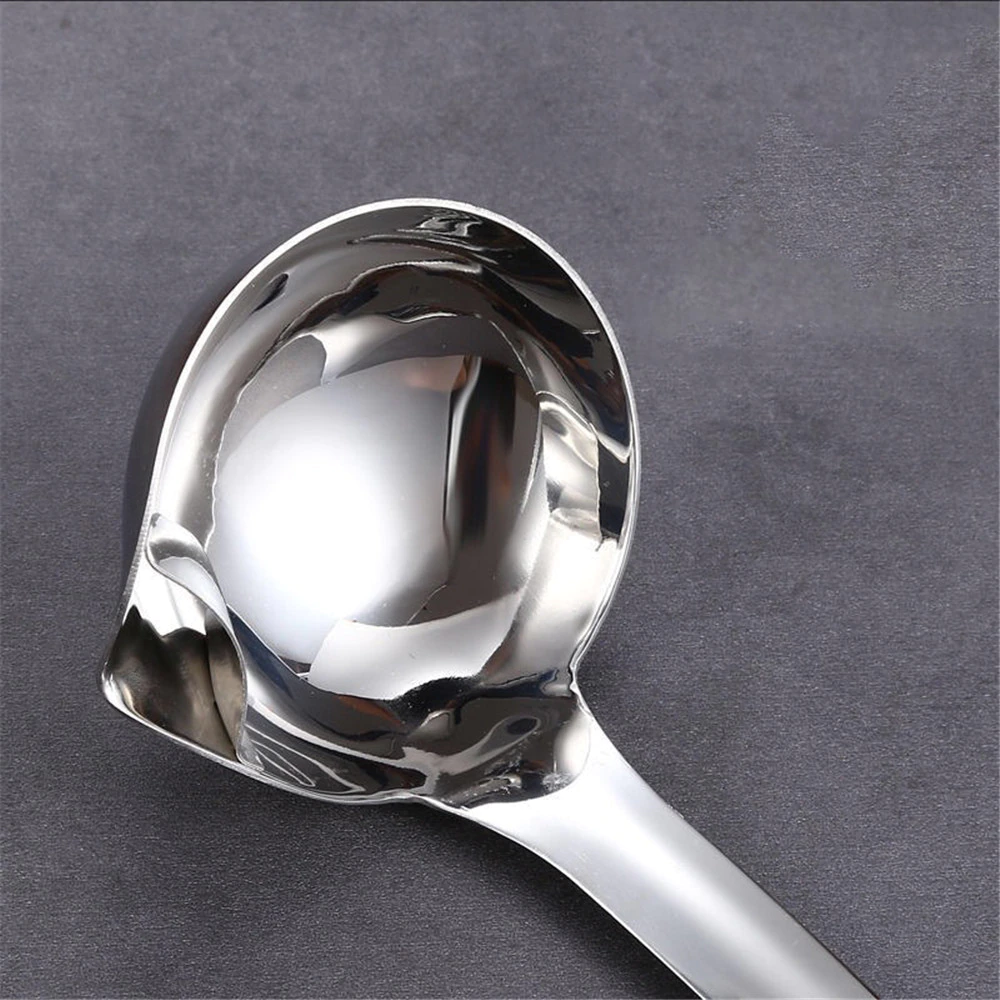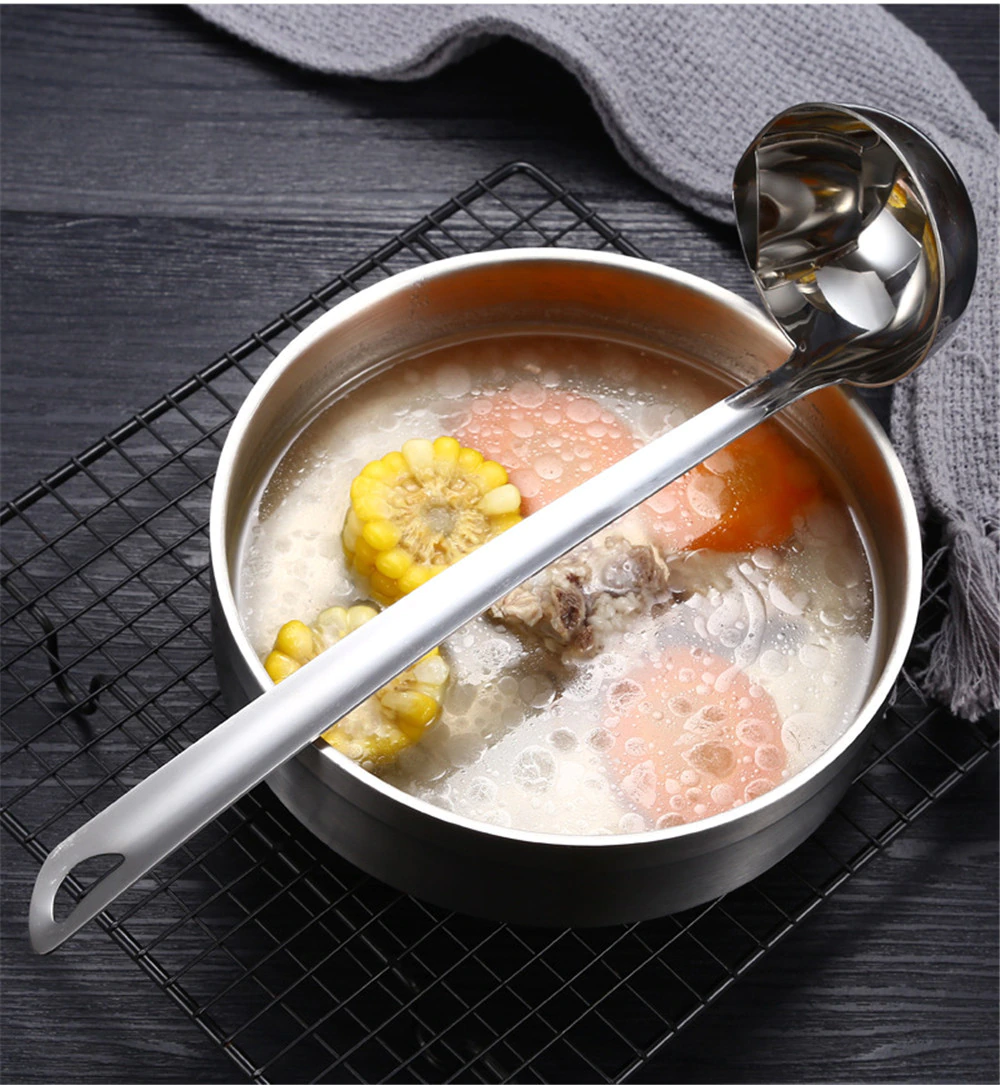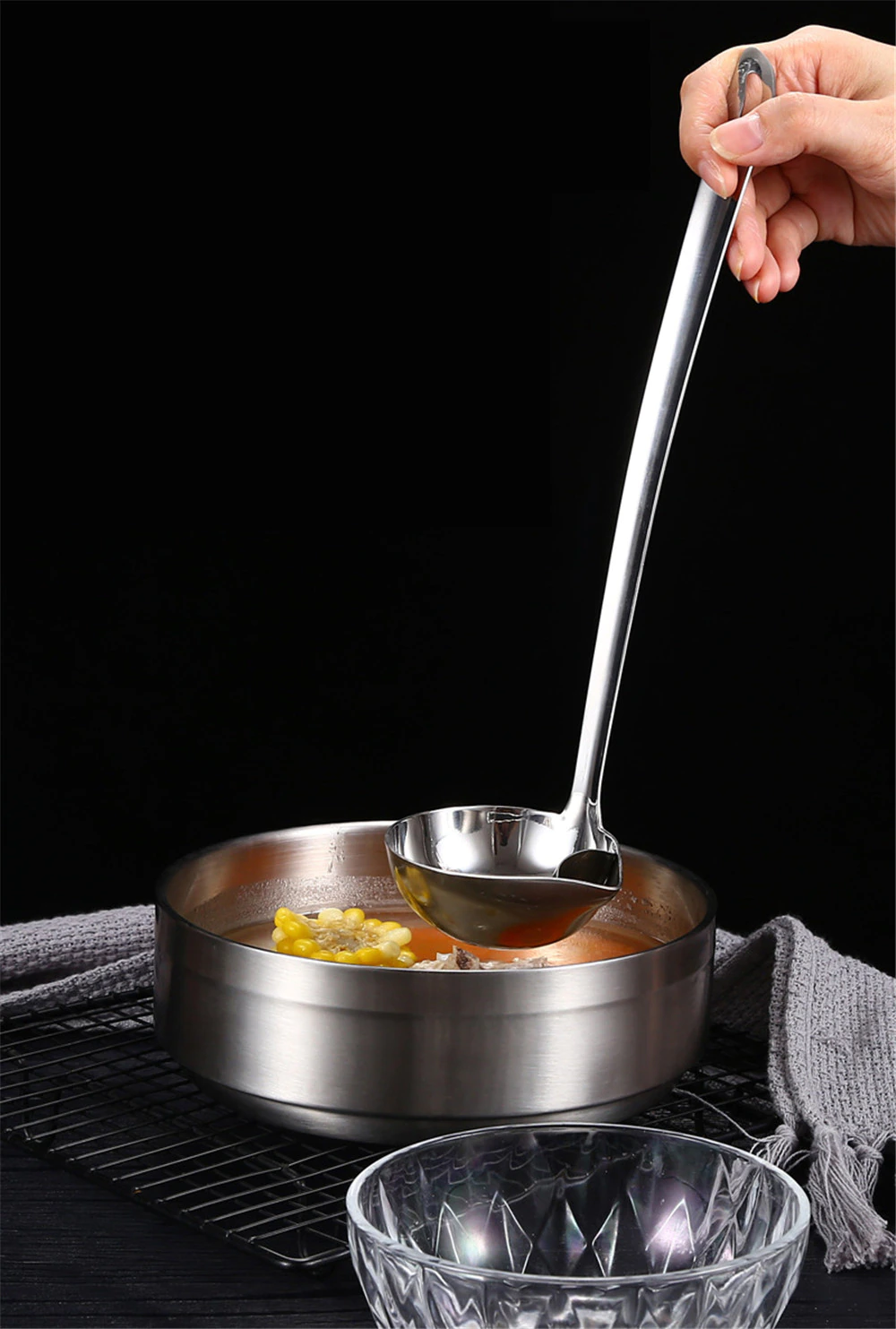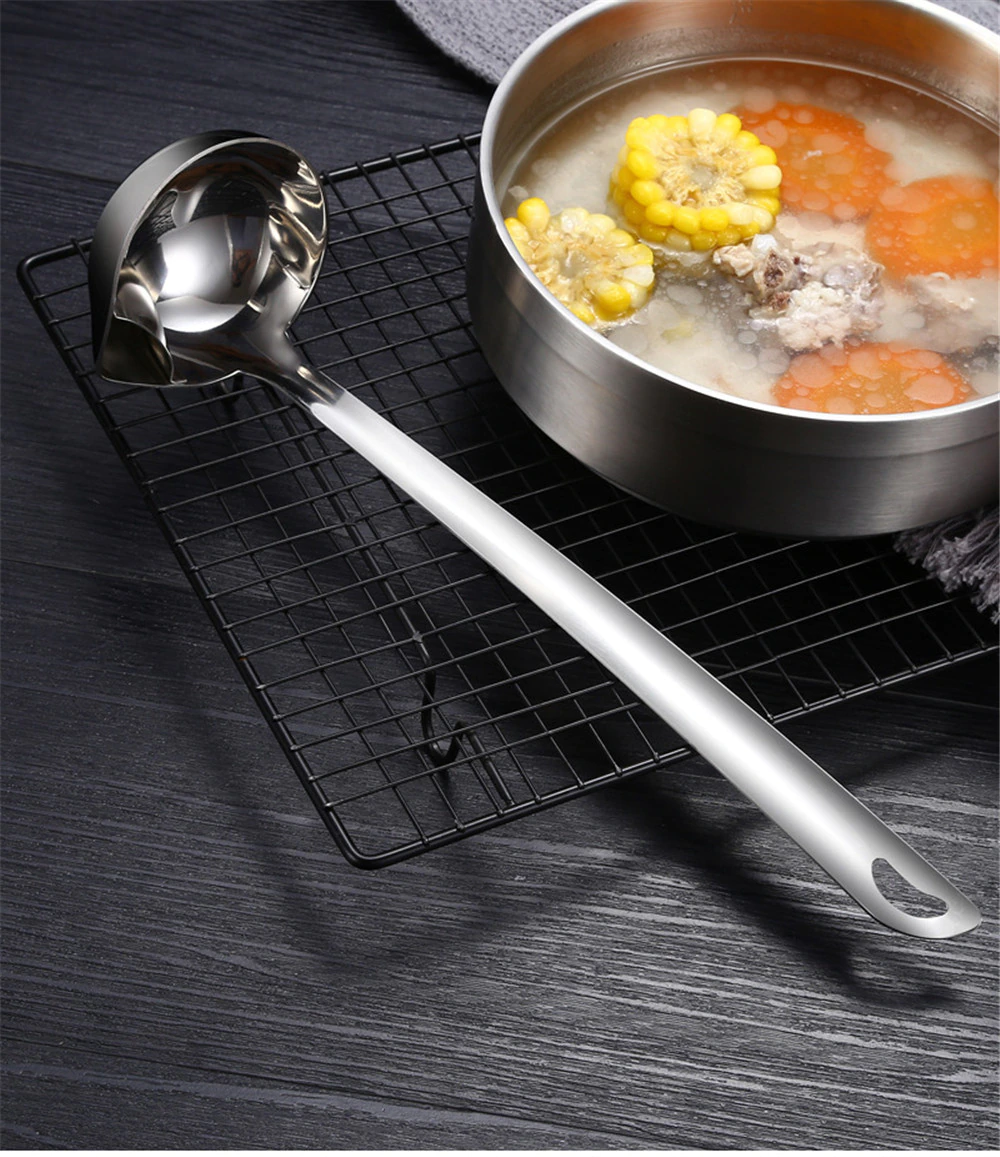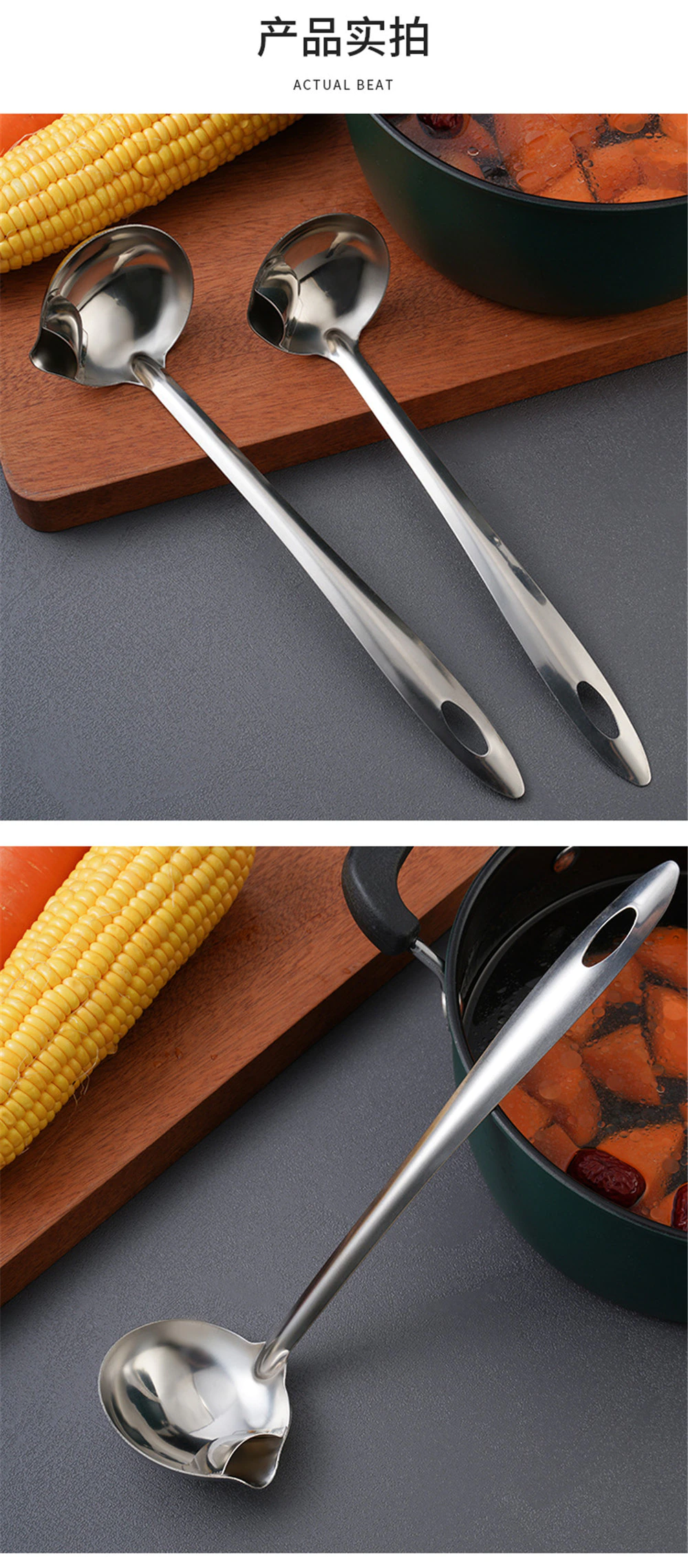 Product Description:
Item Name: Spill Spoon
Material: Stainless steel
Size: length 27.5cm, spoon width 7cm
Item Name: Soup Colander
Material: Stainless Steel
Package Included: 1pc Spill Spoon
Submit Your Review
Your email address will not be published. Required fields are marked *