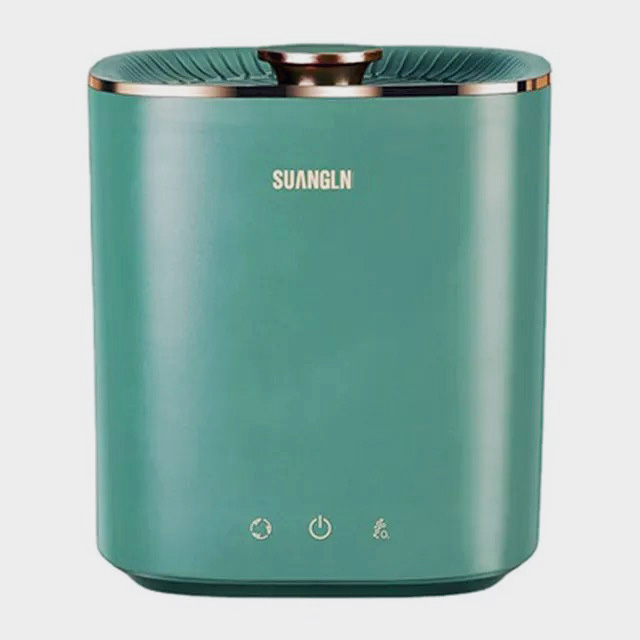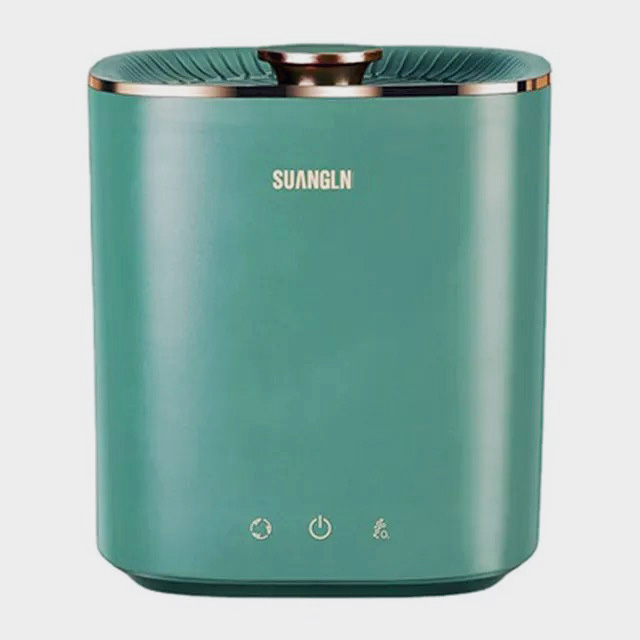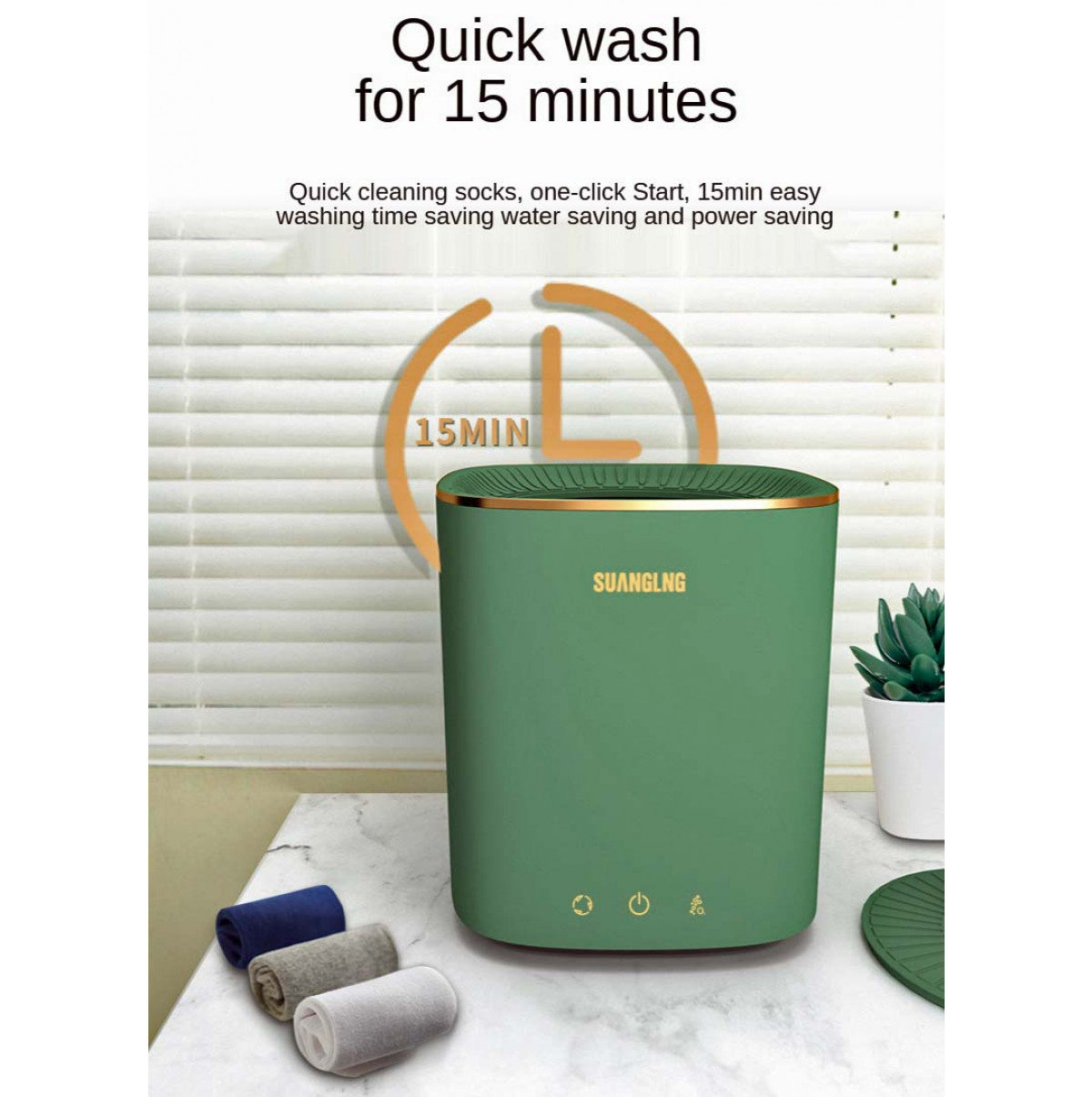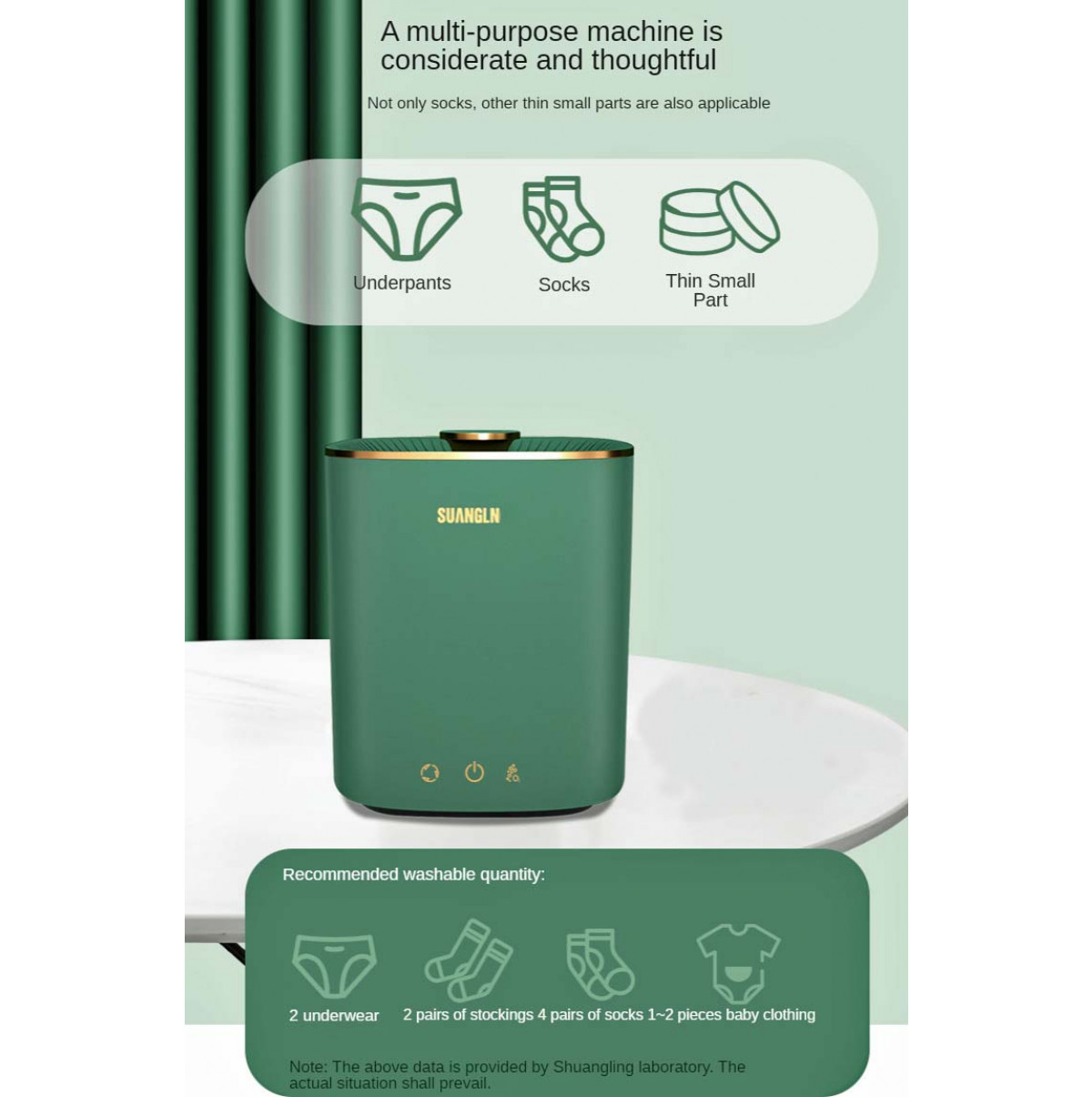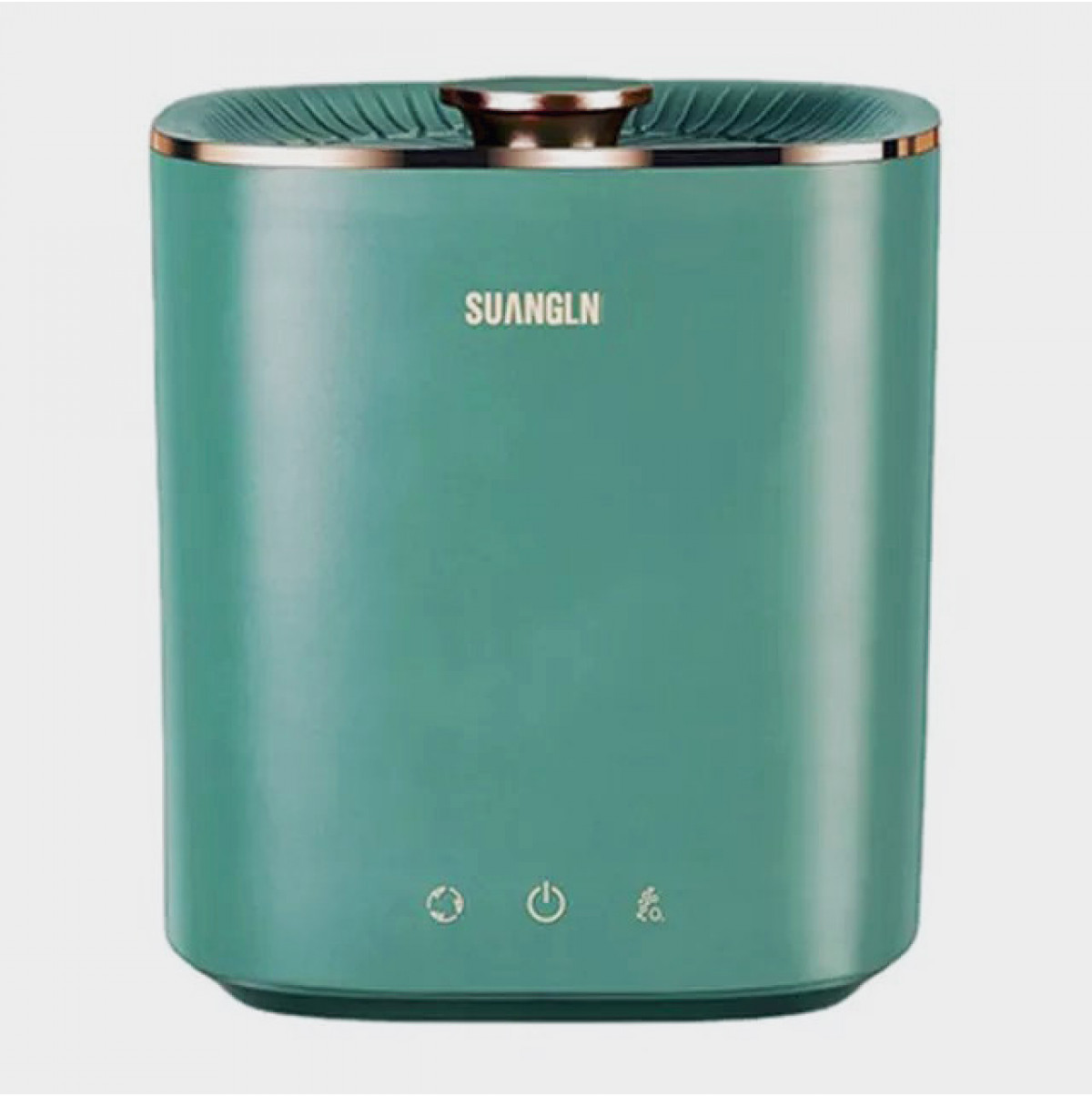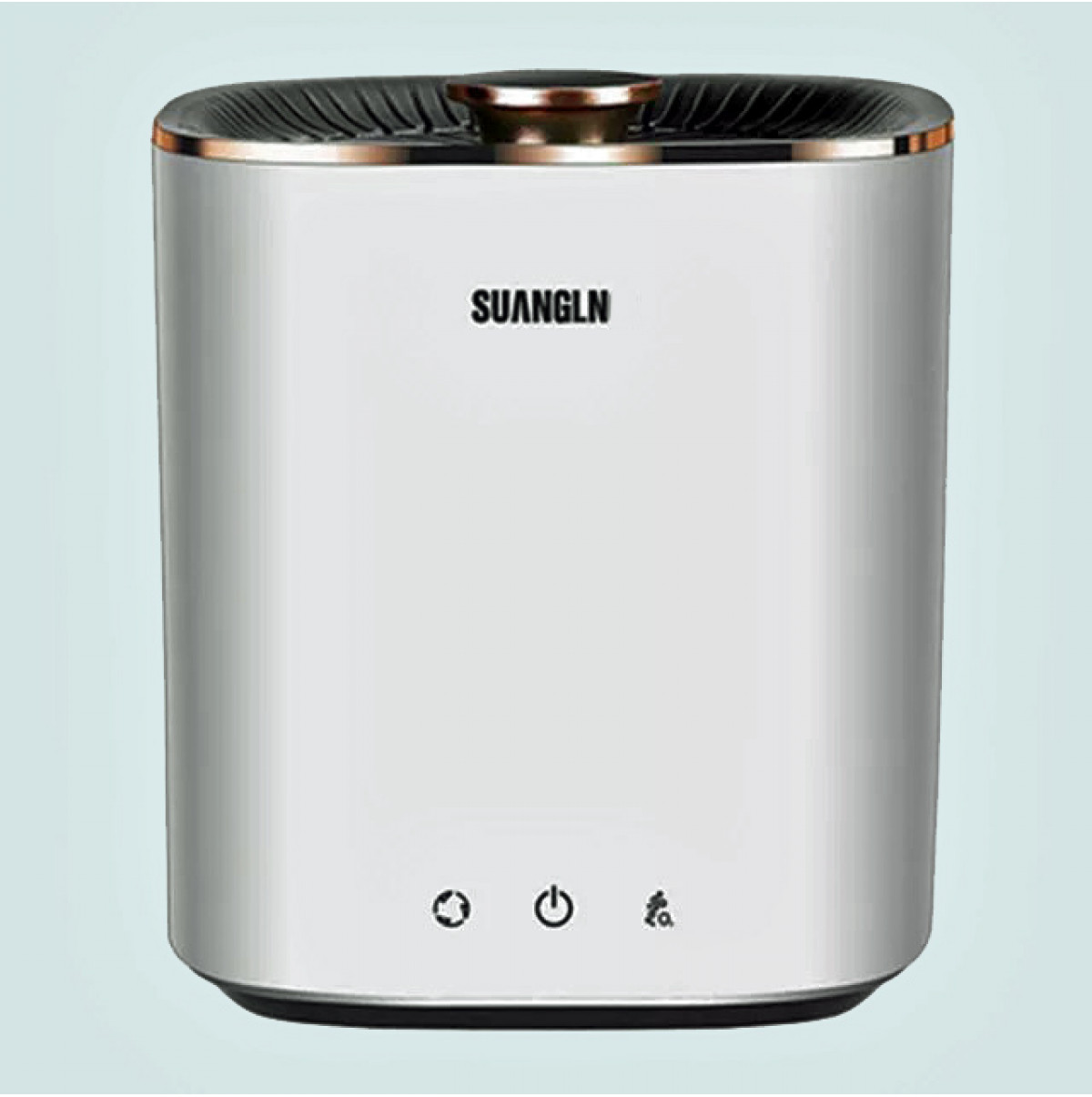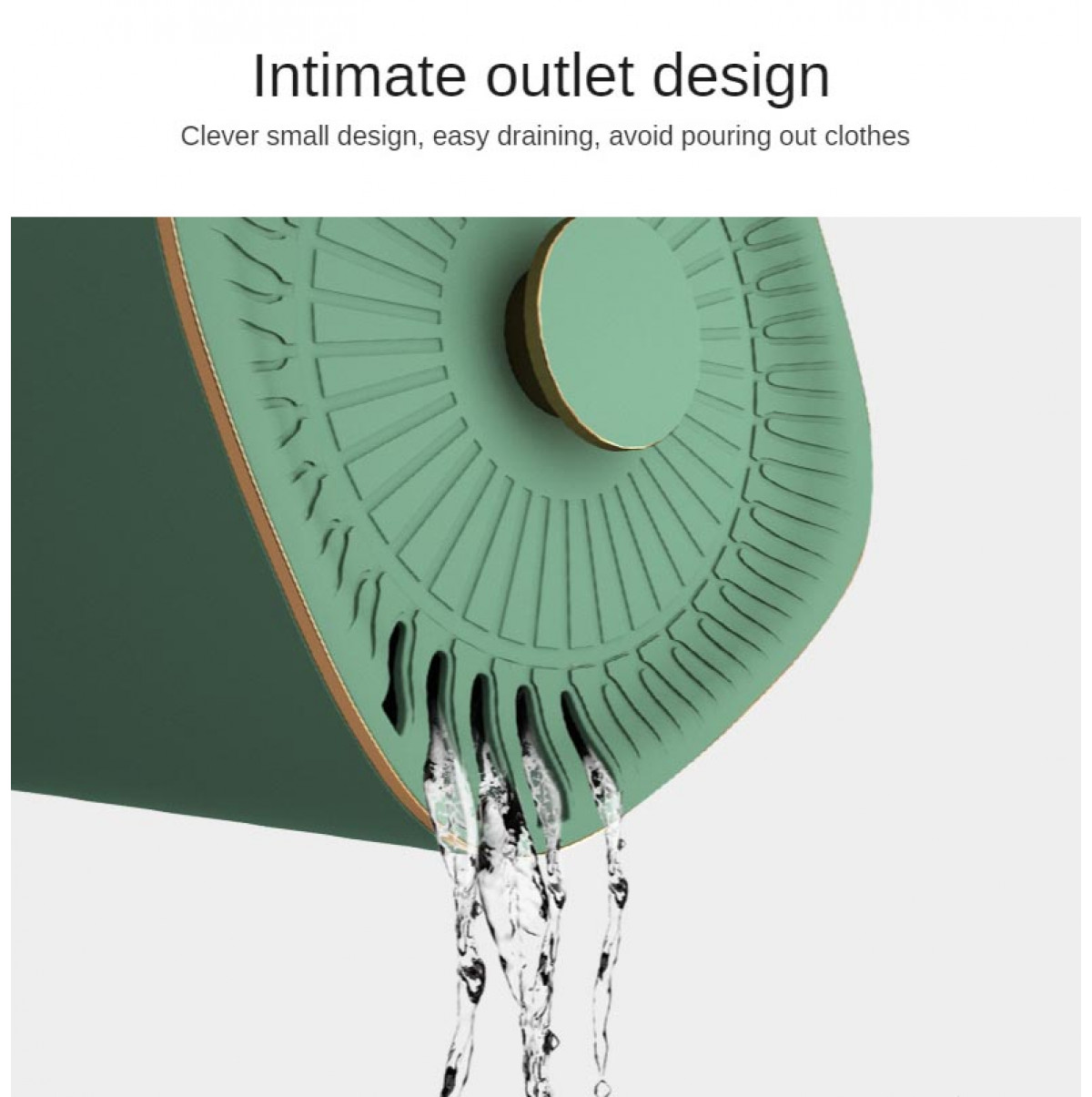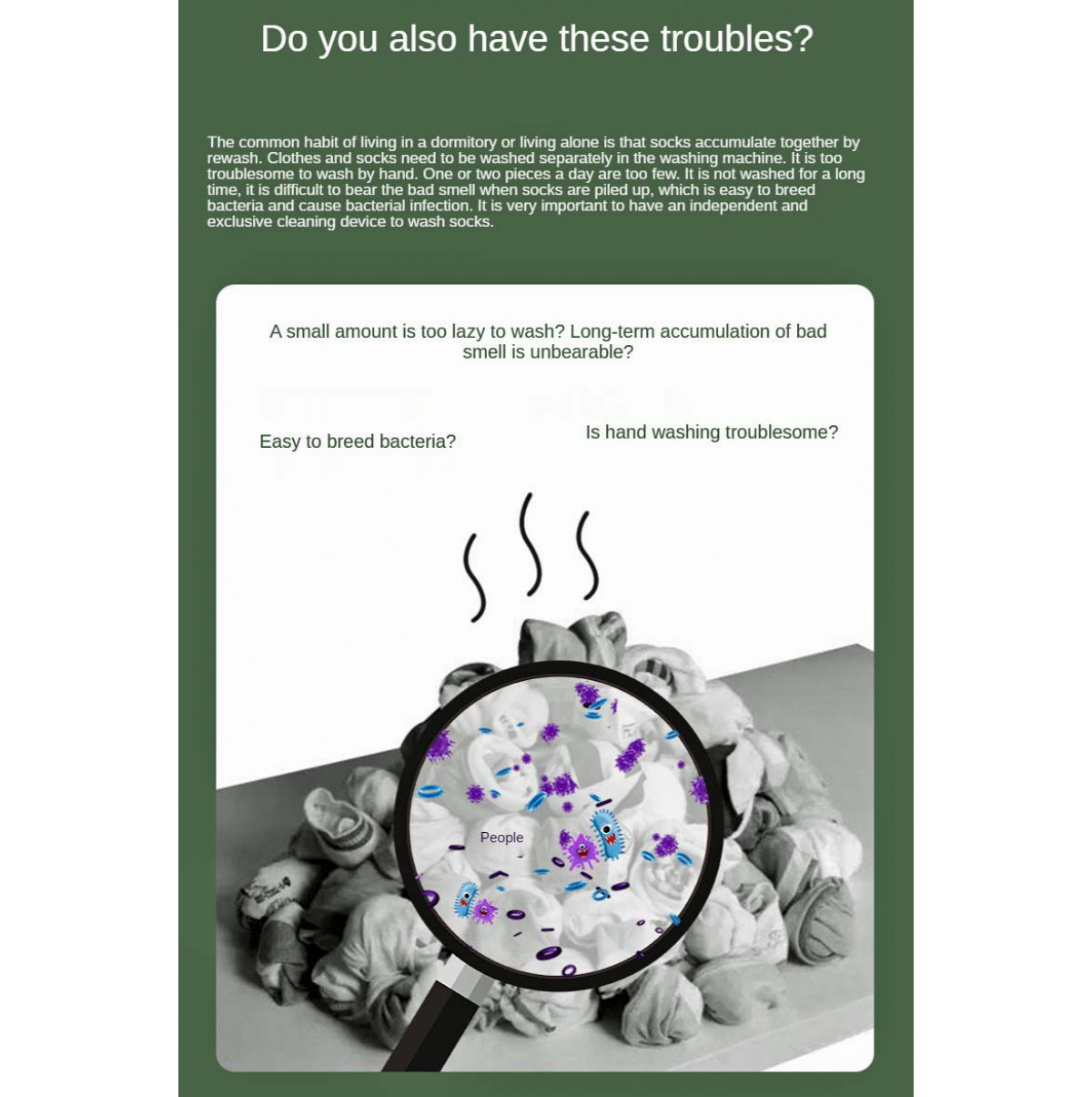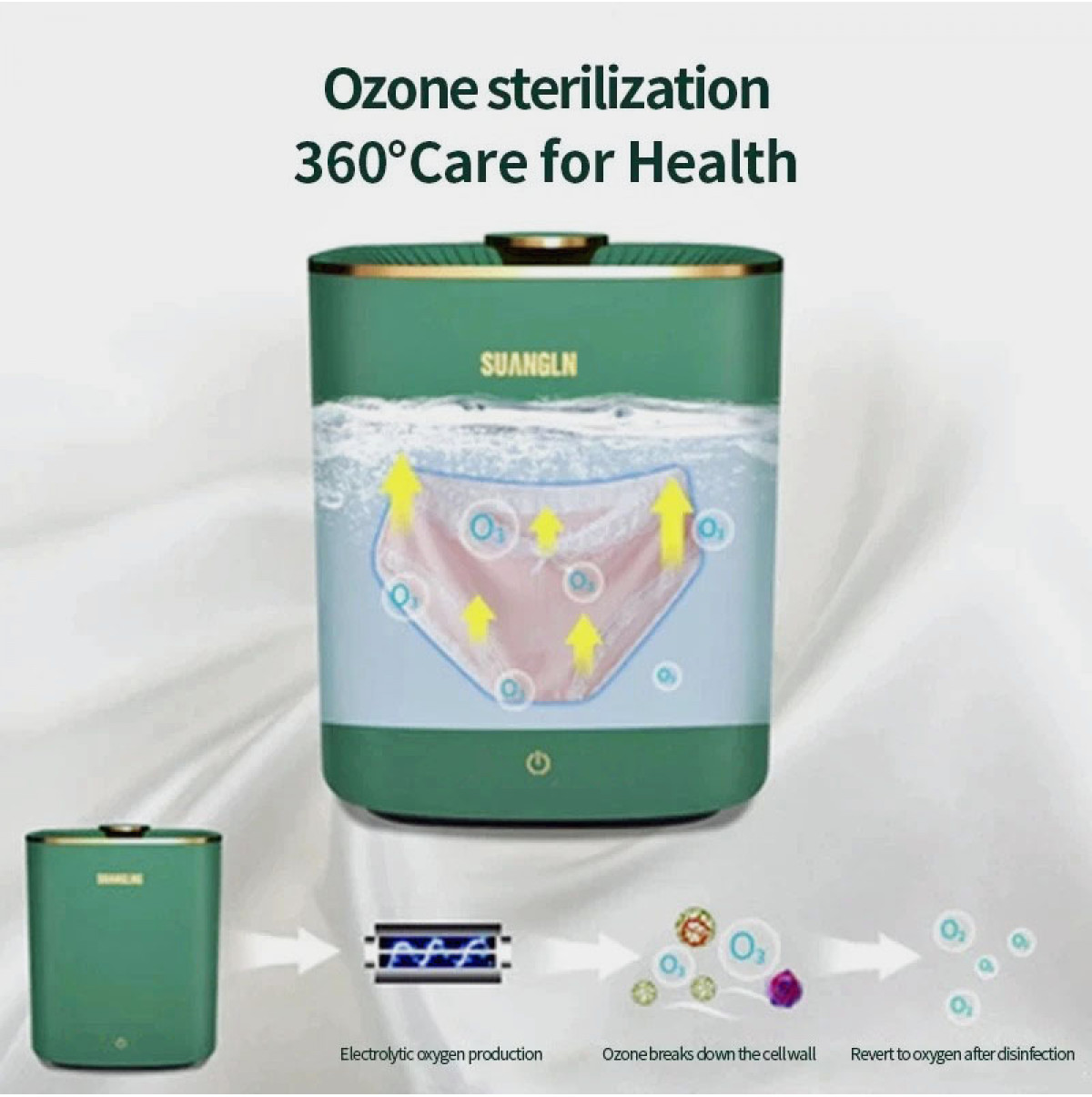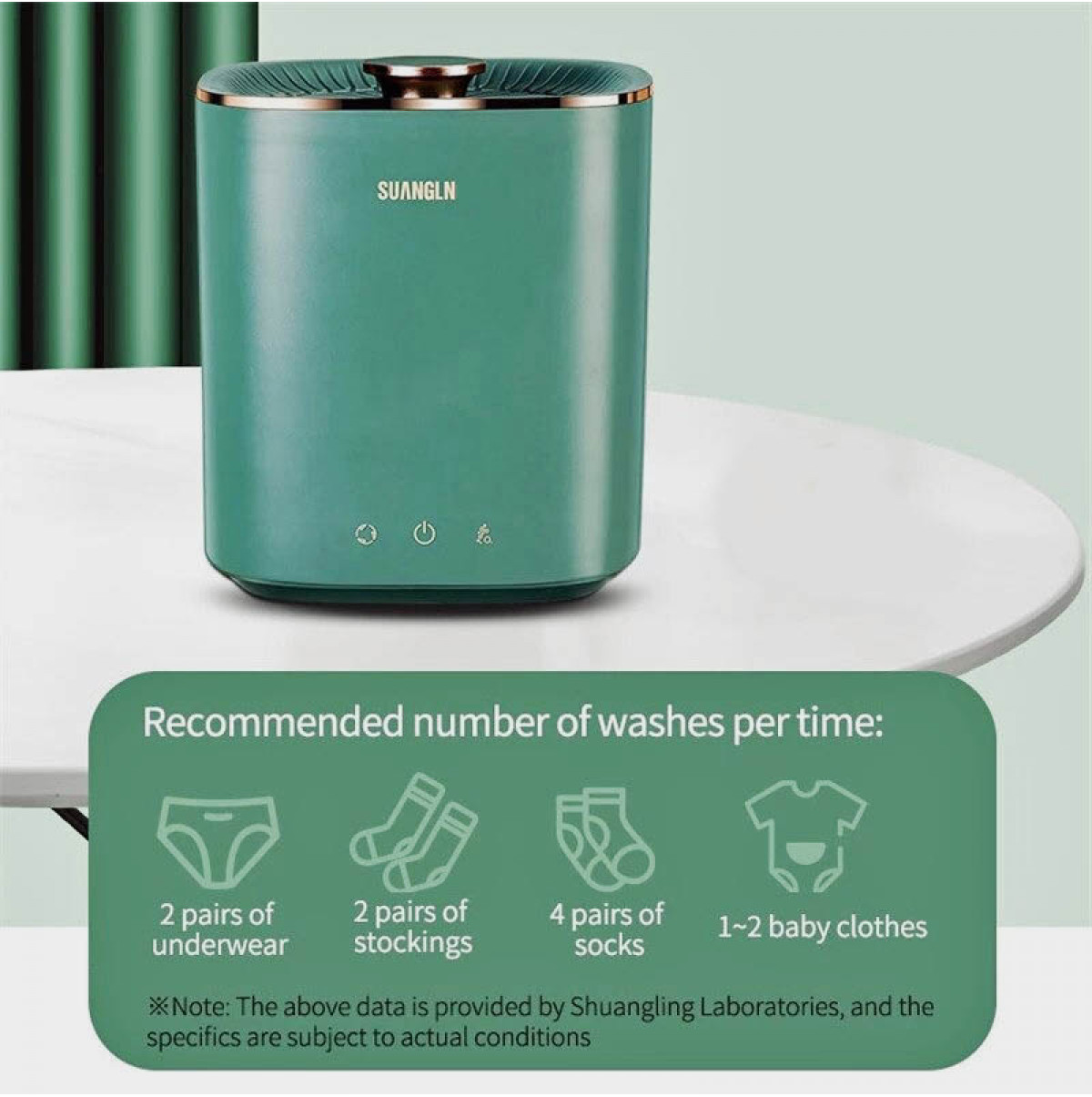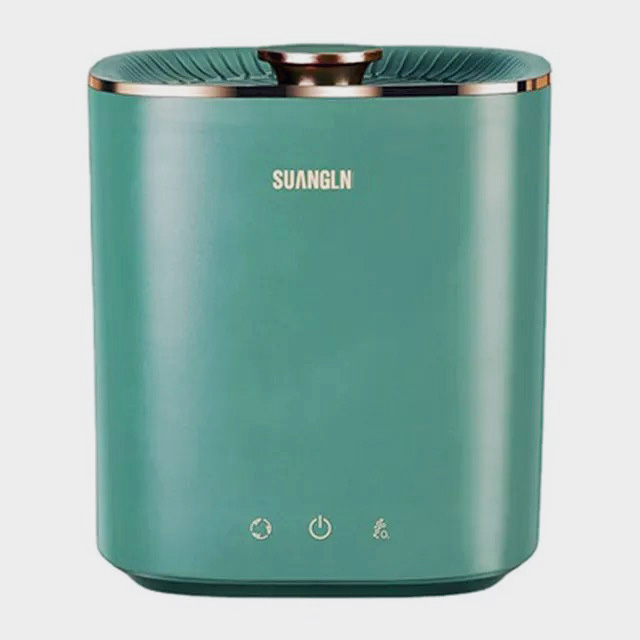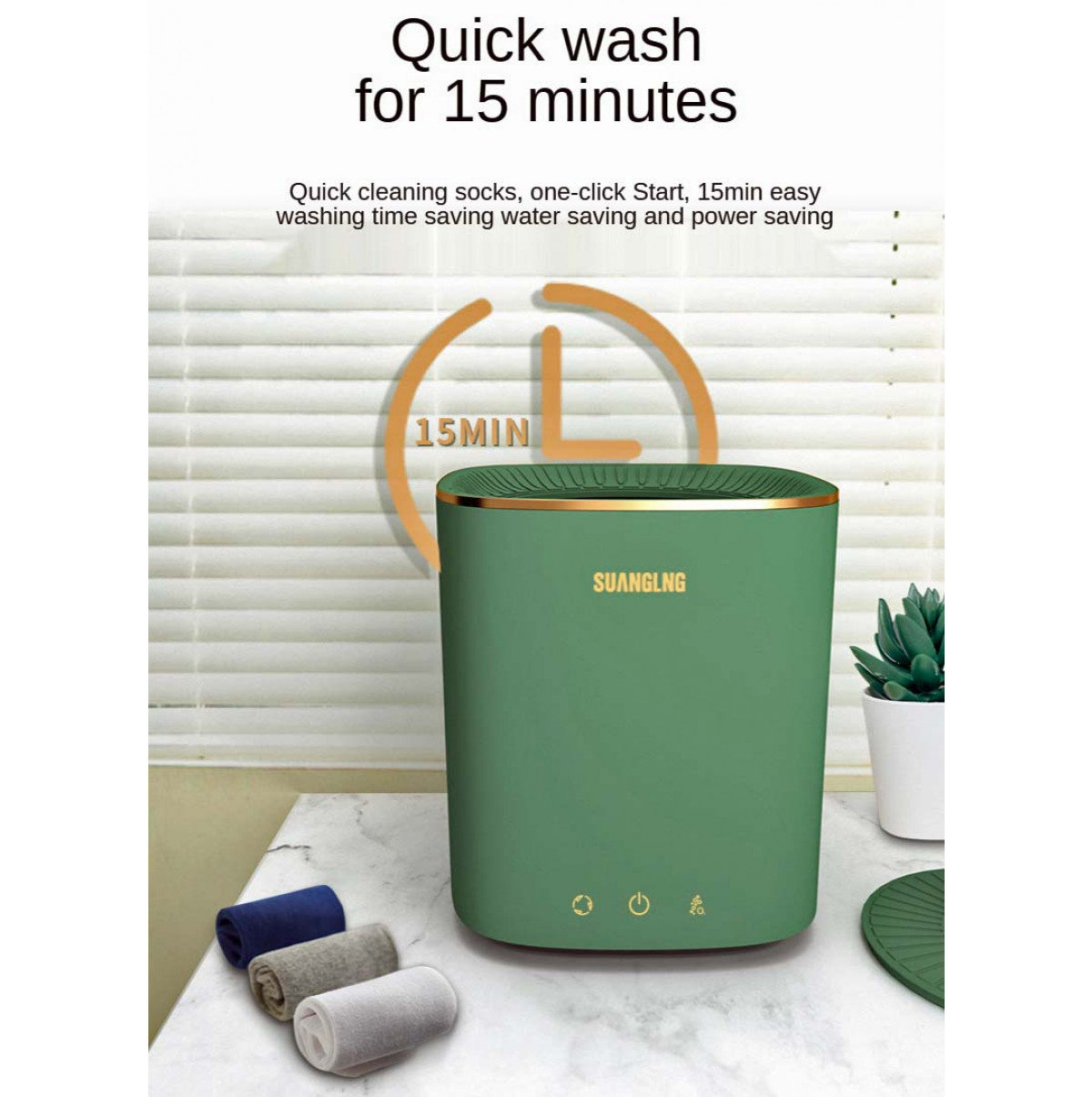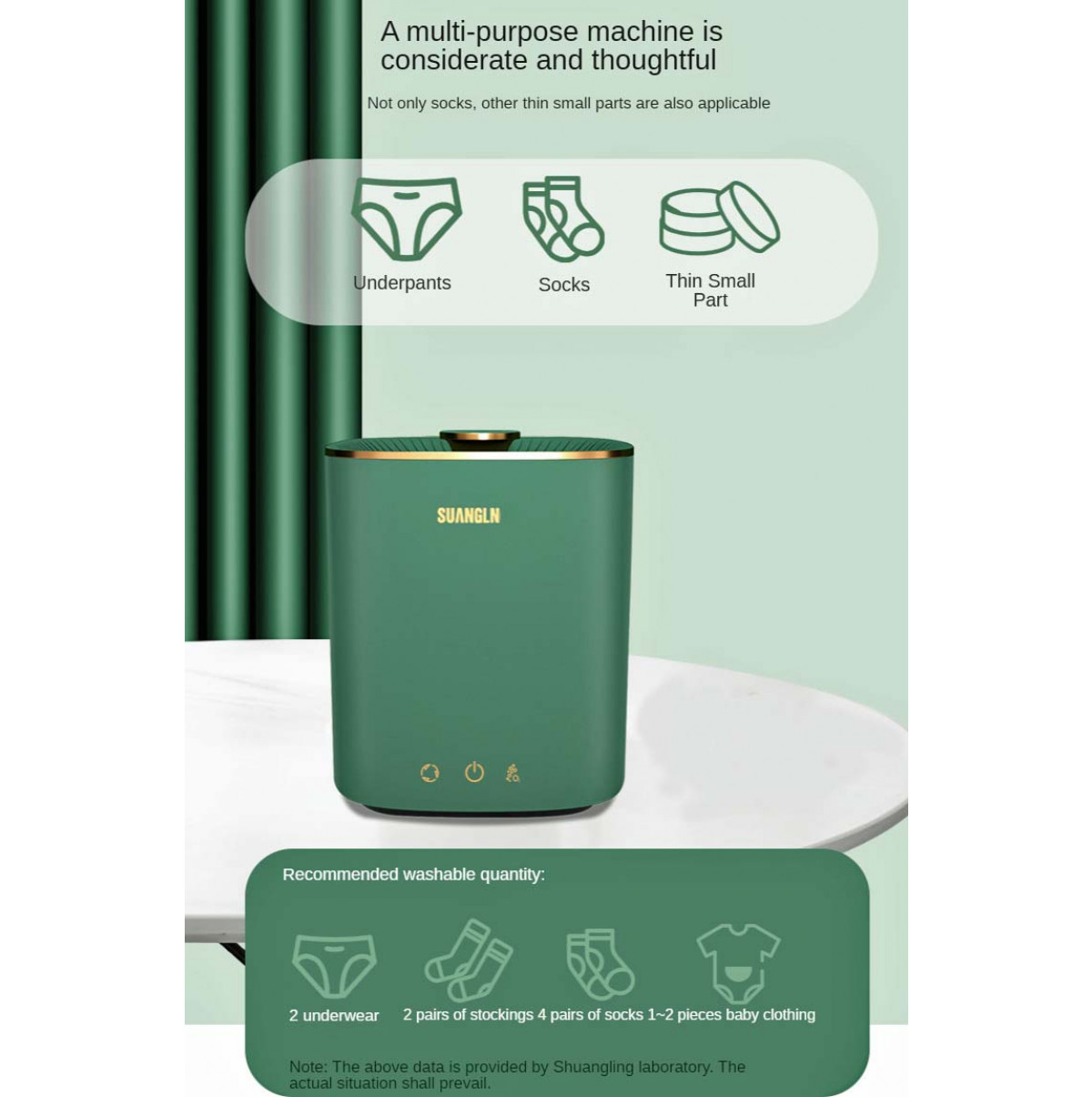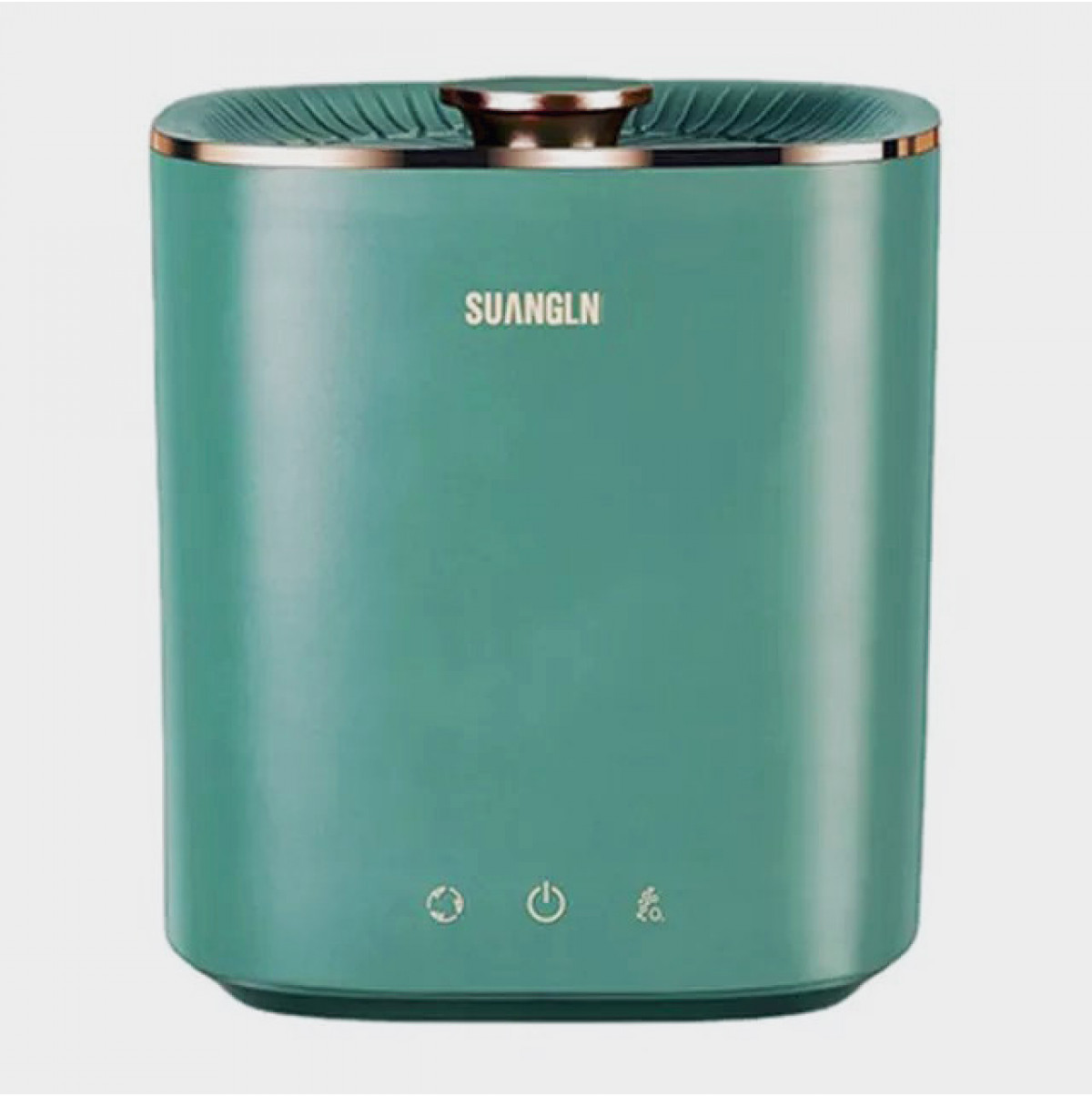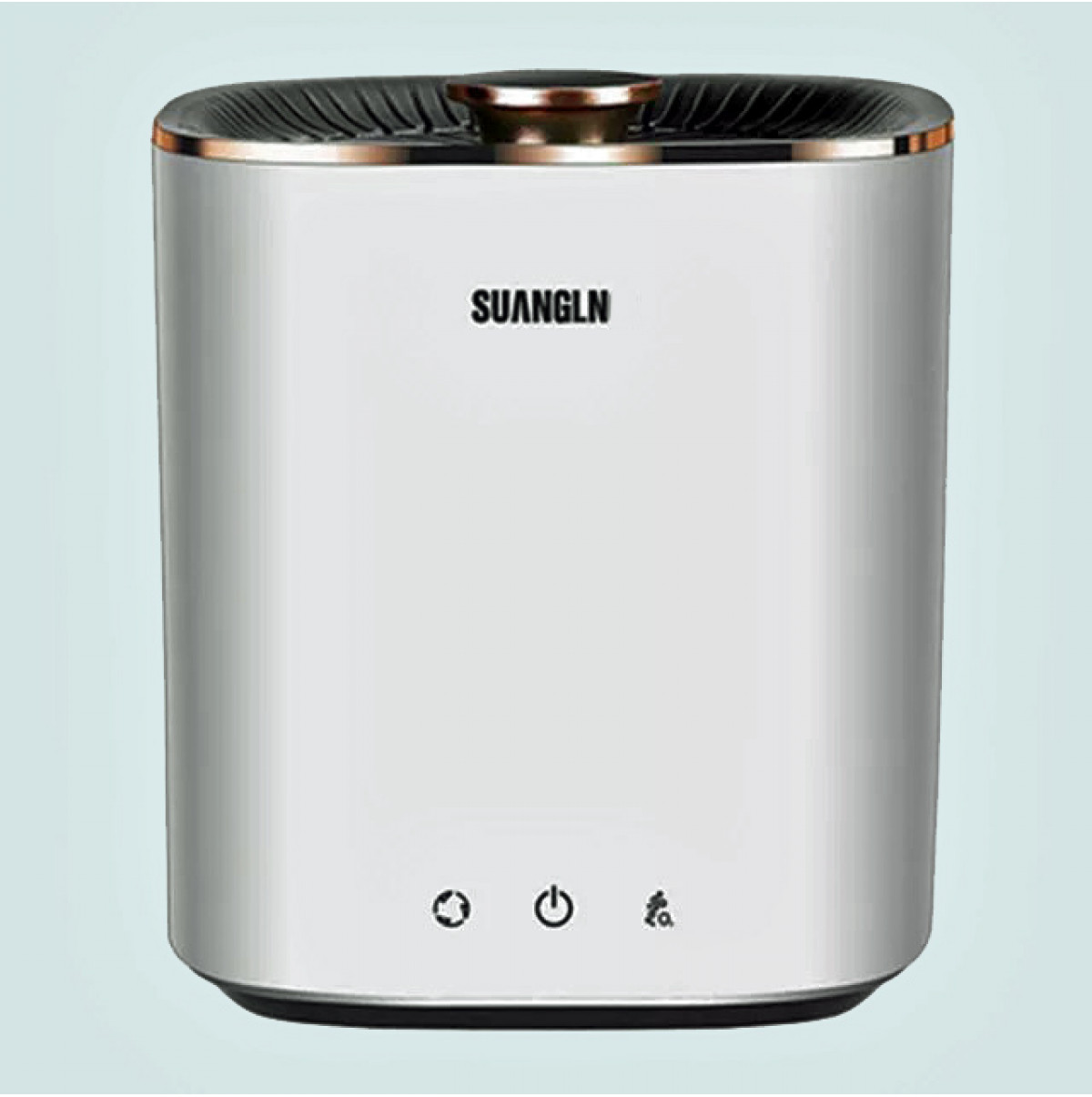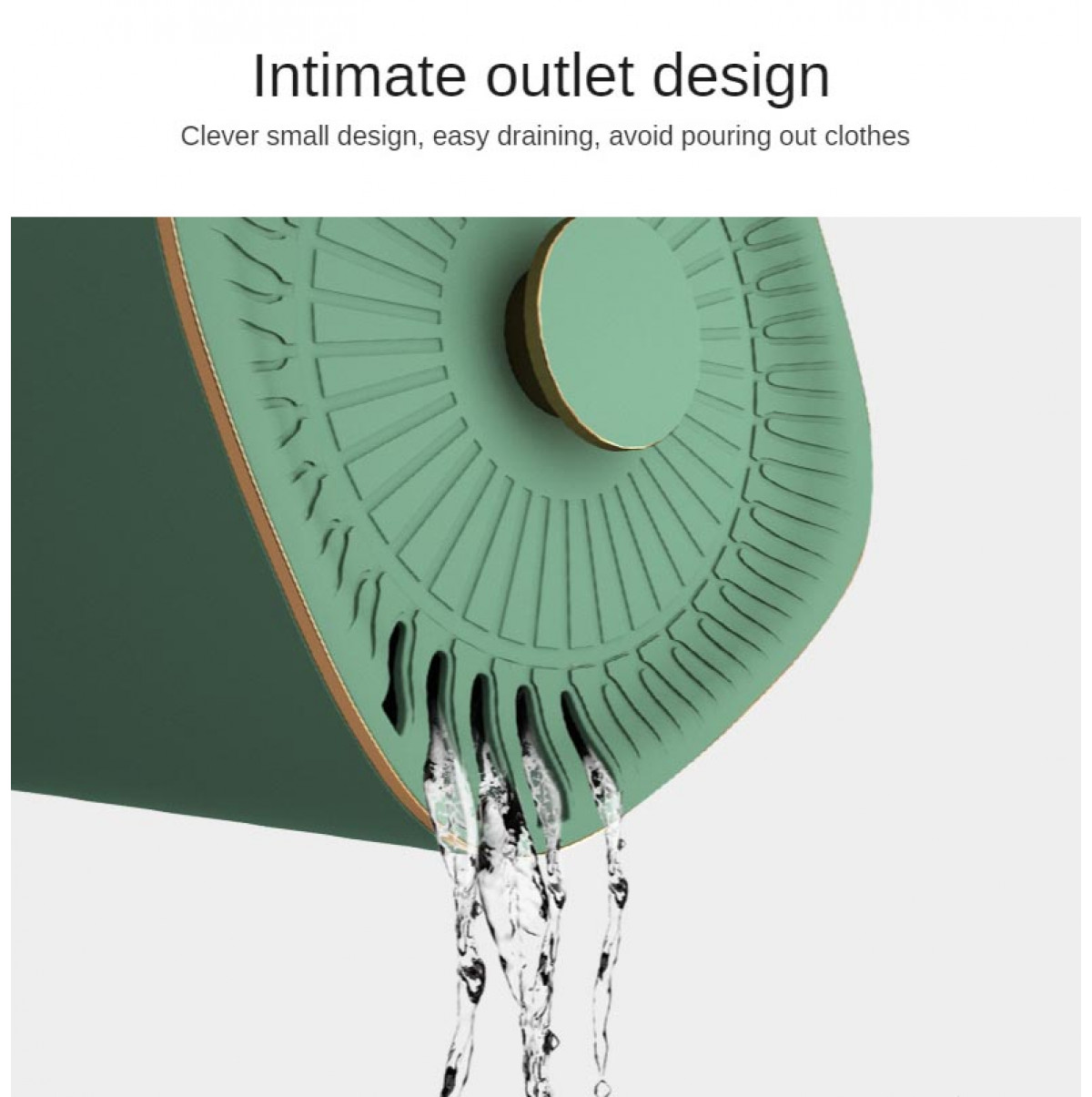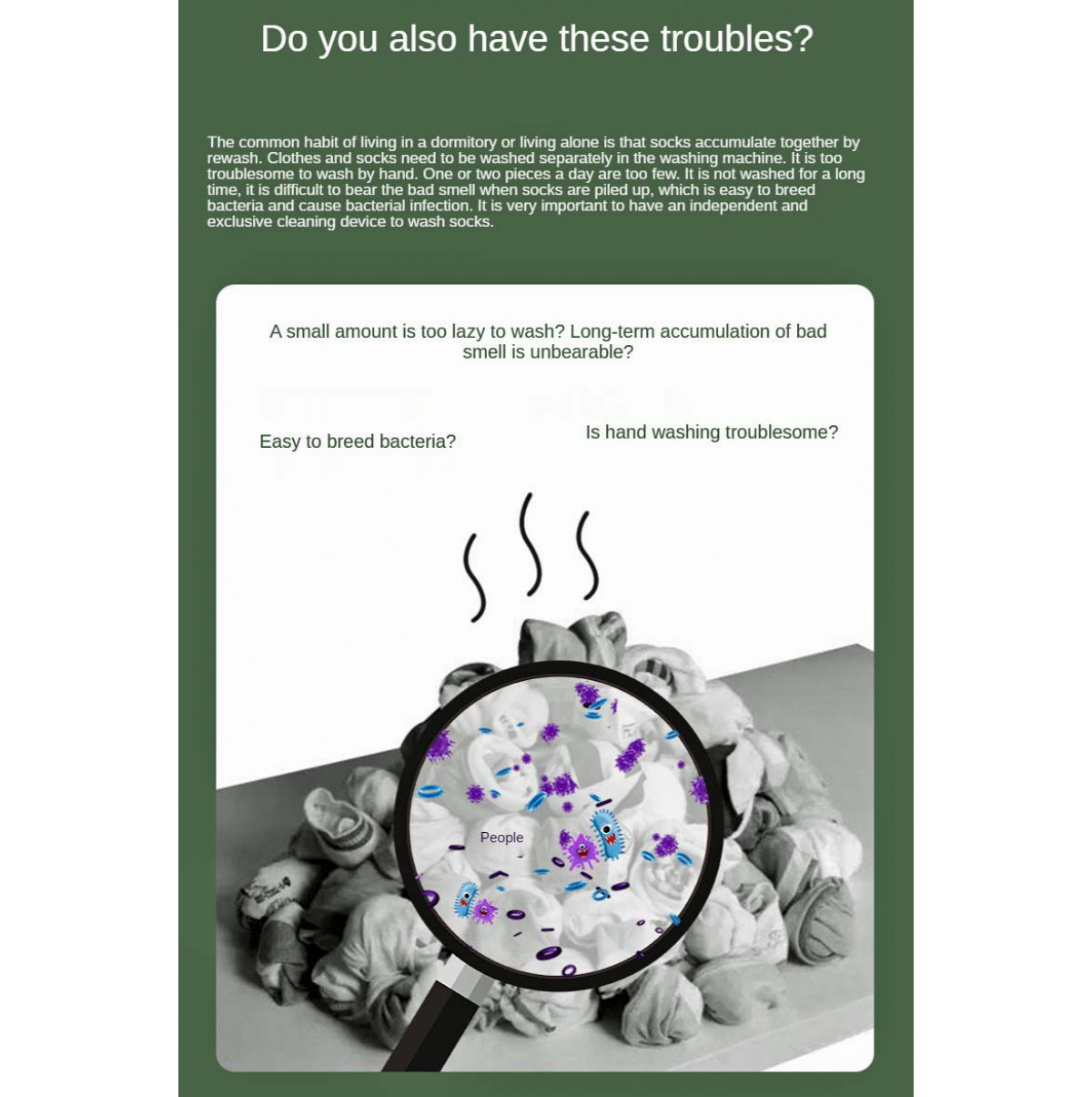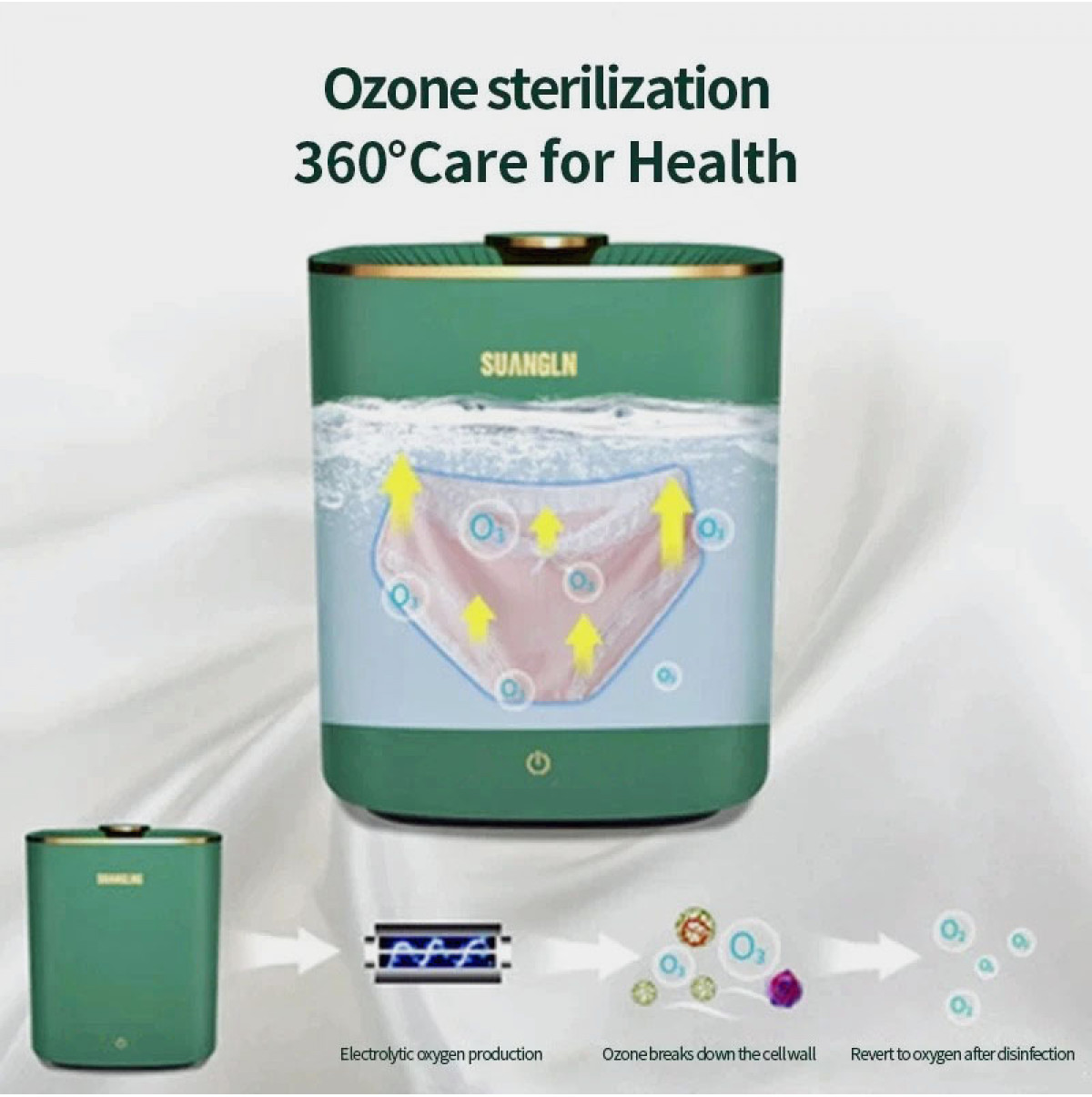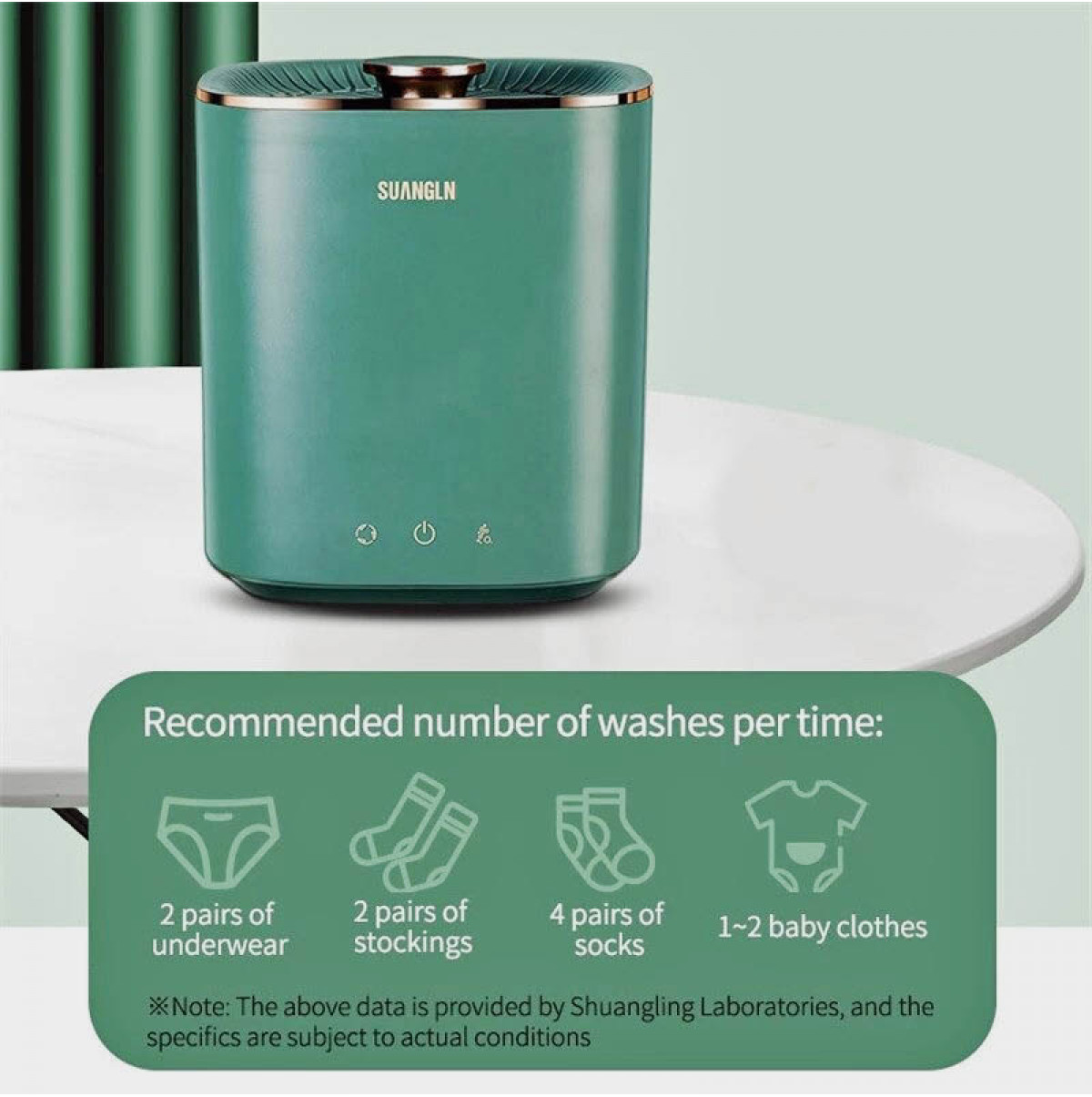 An ultra-fast portable washing machine for home and travel
A mini portable and automatic washing machine that weighs 0.92kg, very practical for travel and suitable for homes especially if you have babies since it can quickly wash small clothing pieces like underwear, socks, and onesies...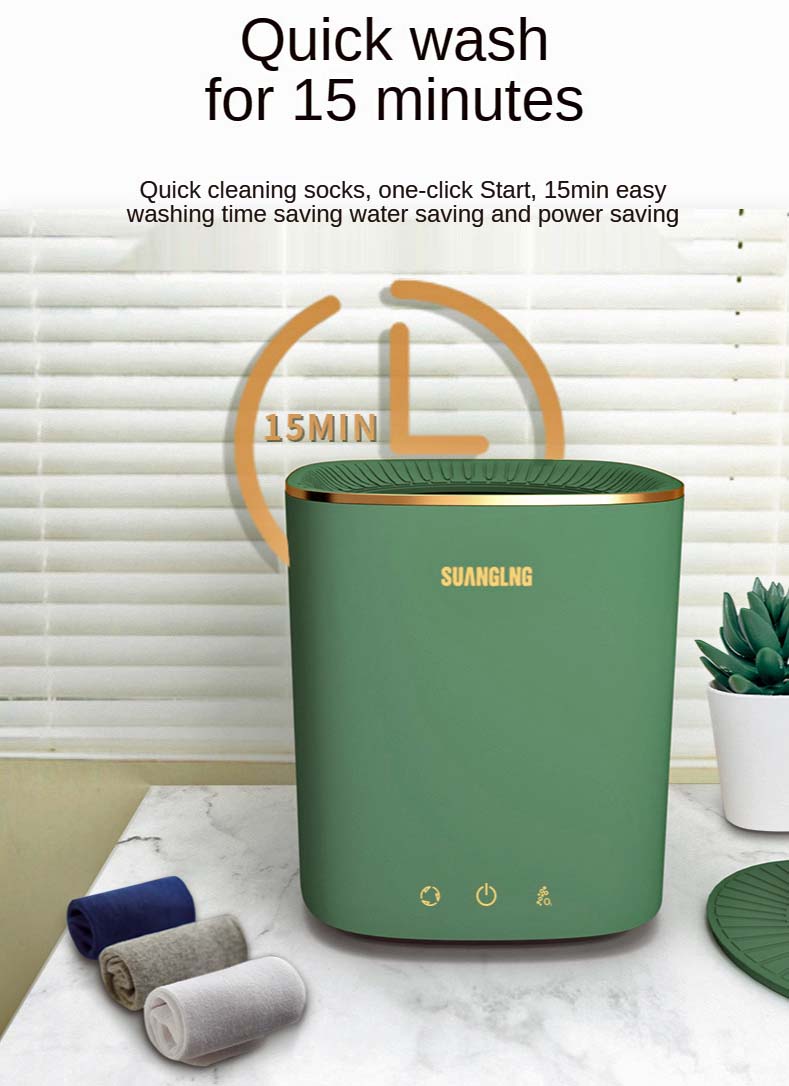 This machine is distinguished by its magnificent design. As it is characterized by a power of 10W, a voltage of 12V, a wave wheel working mode, and a capacity of up to 2.5L which allows you to wash many clothing pieces simultaneously and makes you save more time. This machine is available in two different colors: white and green
You can control this washing machine by a touch switch displaying the passage from one step to another via flashing icons that make it easy to understand the process. The washing machine has also other functions like ozone disinfection, UV sterilization as well as peculiar smell removal especially for socks
Besides that, customers can choose the type of plug according to their preferences thanks to a wide choice: USA, EU, UK, and UA. The price of this machine is unbeatable, especially thanks to the promotion which remains valid for a short time; it is at 75$ instead of 95$ with free home delivery no matter where you are. The portable washing machine comes with a one-year warranty. Finally, the product has been a huge hit with everyone who has tried it.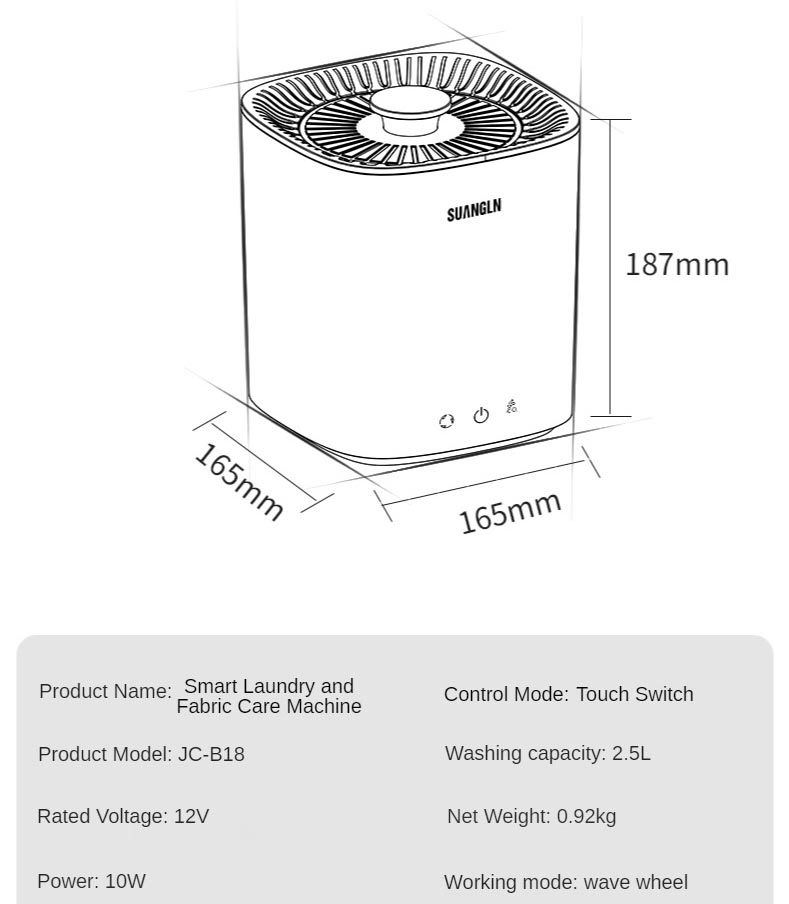 parameters

Voltage: 12V

Power: 10W

Capacity: 2.5 liters

Product weight: 0.92KG

Control method: touch switch

Dimensions : 187mm x 165mm x165mm

Main function

1: Small washing machine

2: Ozone disinfection

3: UV sterilization

4: Remove odor
Submit Your Review
Your email address will not be published. Required fields are marked *